Donald Trump's Anti-Muslim Justification Relies On Heavily Criticized Poll From Conspiracy Theorist Group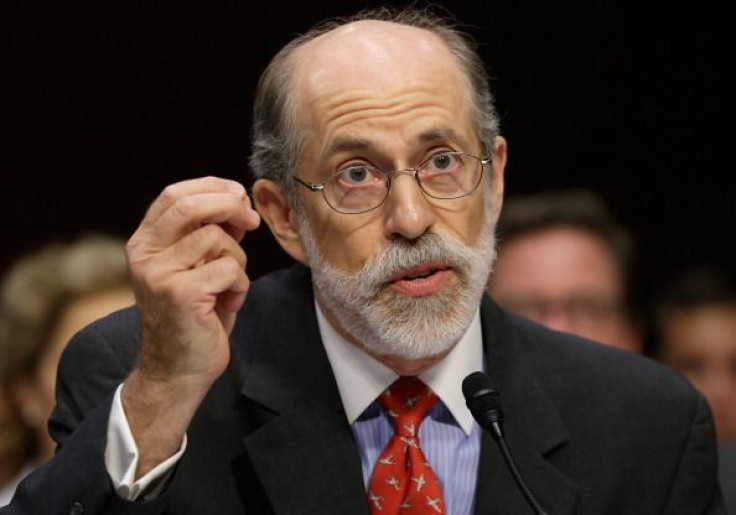 In order to bolster his position that the U.S. should temporarily close its borders to Muslims, Republican presidential candidate Donald Trump referenced Monday a highly controversial poll conducted by a group that has been accused of promoting conspiracy theories. The group, the Center for Security Policy (CSP), has been criticized by political players on both sides of the aisle in the past for misinterpreting data and promoting fear of Muslims.
"Trump relies on a debunked study by the Center for Security Policy, headed by conspiracy theorist (CSP founder) Frank Gaffney. This organization irresponsibly portrays all Muslims as extremists and is at the forefront of a well-funded effort to vilify Muslims in the United States with misinformation and demonizing rhetoric and to instill a climate of fear," Heidi Beirich, director of the Southern Poverty Law Center's Intelligence Project, said in a news release. "The mainstreaming of hate and extremism is dangerous to the millions of peaceful Muslims in our country and harmful to the fabric of our society -- our responsible political leaders should condemn this bigotry."
The June survey Trump cited indicates that 51 percent of Muslims in America agree that they should have the choice of being governed by Shariah law, and that almost a quarter of respondents felt that physical harm was an appropriate punishment for people who give offense to Islam. Jordan Denari, a researcher at Georgetown University focusing on a project to educate the public about Islamophobia and Nathan Lean, author of the book "The Islamophobia: How the Right Manufactures Fear of Muslims," co-penned an article in the Huffington Post in July that said the survey -- and much of the other statements from CSP -- shouldn't be trusted because of the organization's history.
Gaffney, a former Reagan administration official, has pushed theories that U.S. President Barack Obama is complicit with Muslim Brotherhood jihadi efforts and has, separately, been banned from Conservative Political Action Committee events for drawing connections between Republicans and Islamic extremists.
"Since the early 2000s, CSP has generated dozens of occasional papers, blogs and reports that fixate on Shariah or other allegedly nefarious topics related to Islam," Denari and Lean wrote. "Often, they are loosely sourced or entirely unsubstantiated, relying instead on a furtive web of connections."
Other public fights involving Gaffney have included a spat with anti-tax crusader Grover Norquist and criticism from news organizations like libertarian Reason and criticism from the Intercept.
© Copyright IBTimes 2023. All rights reserved.
FOLLOW MORE IBT NEWS ON THE BELOW CHANNELS