Donald Trump's Claim Of Saving 'Merry Christmas' Not True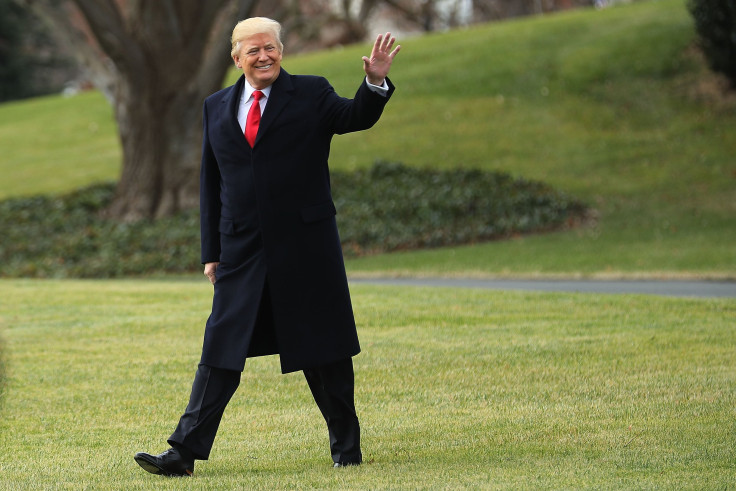 President Donald Trump on Monday took to Twitter and claimed the fact that he "led the charge" against people assaulting the phrase "Merry Christmas." However, Twitterati was quick enough to remind the president that he might be wrong regarding that fact.
According to a report by Independent, Trump, for quite some time was against the usage of the term, "happy holidays" as he thought that the phrase was too politically correct. With regards to this stand, he also weighed in on the idea that the citizens of U.S. were prohibited from using the term "Merry Christmas."
As a reply to Trump's tweet where he claimed to have brought back the term "Merry Christmas," some on Twitter reminded him that former President Barack Obama used the same term during the festive season.
According to a 2016 report by WTTG, a Fox-affiliated television, Obama, while coming back from a family vacation in Hawaii, reportedly wished the crowd, "Merry Christmas" while he and his family went to a store to get some authentic Hawaiian dessert.
Also on Dec. 25, 2016, Obama in a video along with his wife Michelle Obama, wished the people a "Merry Christmas," which was their last wish from the White House.
Trump's tweet does not seem like a surprise. According to a report in October by Fox News Insider, Trump, at Family Research Council's Values Voter Summit in Washington, D.C., in October this year, talked about the importance of religious freedom. He also pointed to the fact that he had signed an executive order which said that no religious group would be made targets under his administration.
He reportedly said: "We're getting near that beautiful Christmas season that people don't talk about anymore. They don't use the word Christmas because it's not politically correct."
He then added, "Well, guess what? We're saying 'Merry Christmas' again."
According to a report by Washington Examiner, Trump spent a quiet Christmas with his family at his Florida resort, Mar-a-Lago, with his wife Melania Trump. The report stated that there were no sightings of the Trump. However, there was a short message from the White House Press Secretary, Sarah Sanders where she stated that Trump was informed about the suicide blast in Kabul. Afghanistan which killed 10 people.
Trump also made a tweet where he stated that he will be going back to work "in order to Make America Great Again."
Trump also tweeted a video showing him and the First lady wishing everyone a Merry Christmas.
He also retweeted a post by his son Eric Trump, which offered condolences to the soldiers who died in battle.
According to a report by Fox News, Trump also spoke with the U.S. troops who were spending Christmas outside the county and away from their families.
He reportedly said via a video call, "Today and every day, we're incredibly thankful for you and for your families ."
He added, "Your families have been tremendous. Always underappreciated, the military families. The greatest people on Earth."
The report stated that he doled out most praises towards the U.S. Coast Guard who rescued numerous people during a hurricane season. Trump said, "You've [Coast Guard] done such an incredible job in Texas and Florida and Puerto Rico ."
He continued, "Many Republicans are very happy but, I have to tell you, the people of Florida, Texas, Puerto Rico and lots of other states are even happier. What a job you've done... saved thousands and thousands of lives."
He ended his call by saying, "Every American heart is thankful to you and we're asking God to watch over you and to watch over your families ."
© Copyright IBTimes 2023. All rights reserved.