Donald Trump's Easter Coronavirus Deadline Criticized By Christian Leaders: POTUS Reaches 'Height Of Hypocrisy'
KEY POINTS
Donald Trump wants to resume businesses on Easter Sunday
Christian leaders don't agree with Donald Trump to resume businesses on Easter Sunday
Donald Trump's critics want him to resign immediately
Christian leaders were not moved by Donald Trump's Easter deadline, they even criticized it.
The president of the United States revealed that he planned to resume businesses by Easter Sunday despite the experts' advice against it. Even Christian leaders are not on board with Trump's plan, with one describing it as the "height of hypocrisy," The Guardian reported.
"It is the height of hypocrisy for Trump to suggest that Easter is a time to defy public health recommendations and 'reopen' America," said pastor and activist Rev. William J. Barber II.
"Jesus challenged oppression and cared for the poor, while Trump ignored the pandemic of poverty and tragically dismissed intelligence about the coronavirus. We need a resurrection of Jesus's concern for the most vulnerable, not a capitulation to corporate greed that could cost millions of lives."
Meanwhile, Rev. Al Sharpton encouraged Trump to understand the whole Easter story if he wants to use it. He reminded the POTUS that a crucifixion precedes the resurrection and considering the situation, Easter Sunday is still far.
"We have not even got up Calvary's mountain yet to the crucifixion, we just have the cross on our back," Sharpton told MSNBC's "Morning Joe."
Meanwhile, Rev. Laura Everett, a pastor and executive director of Massachusetts Council of Churches, expressed her anger with Trump's decision. She took to social media to express her emotional state about the issue. She said that Trump failed to get the point of the Lenten season.
"Still fuming about trump co-opting Easter for capitalism. Are his Christian followers going to follow him down this path? Do you not remember how Lent begins, when the devil takes Jesus to the heights of the city and shows him all the glittery things 'if you but worship me?'" she wrote on Twitter.
The Archdiocese of Los Angeles is not as enthusiastic about Trump's move either. In a post on Twitter, it announced that it will remain close to the public until at least April 19 to curb the spread of COVID-19.
In related news, Trump's critics could no longer wait to see him out of the Oval Office after seeing him sleep during a coronavirus meeting. Many took to Twitter to urge Trump to quit and "resign now."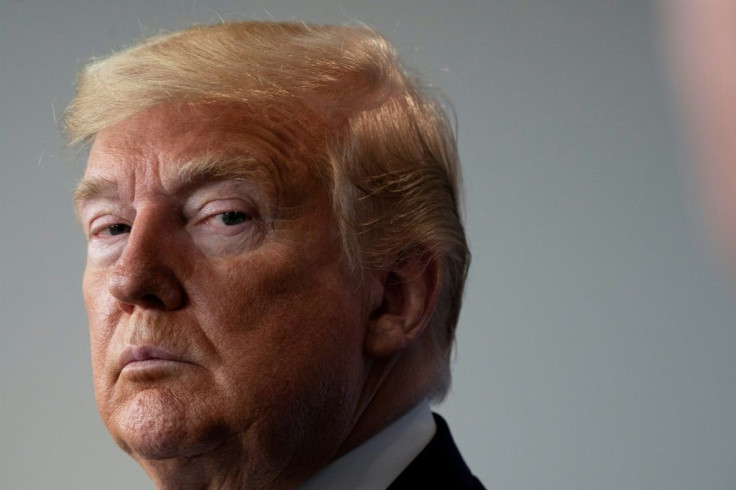 © Copyright IBTimes 2023. All rights reserved.
FOLLOW MORE IBT NEWS ON THE BELOW CHANNELS