Donald Trump's Immigration Crackdown: Executive Order To Publish Weekly List Of Crimes Committed By Undocumented Immigrants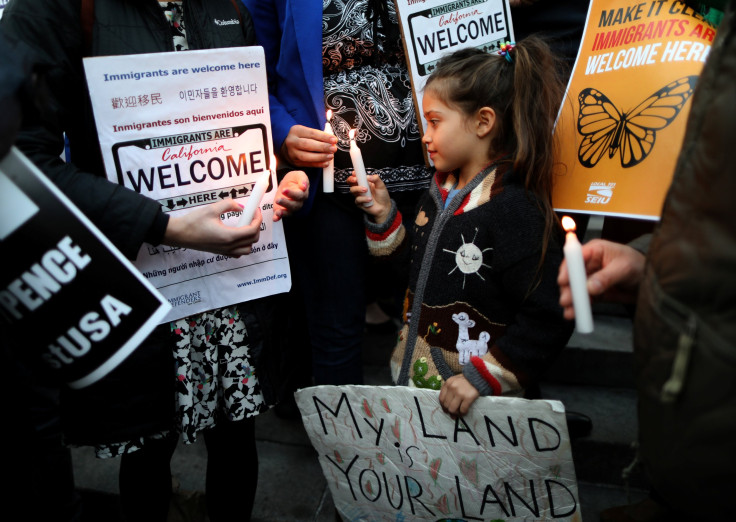 One of President Donald Trump's executive orders which he signed Wednesday directed the Department of Homeland Security to publish a weekly list of crimes committed by undocumented immigrants. The order also called for stopping federal funding to so-called sanctuary cities — a loose term referring to safe places for undocumented immigrants who are at risk of deportation — unless the money is related to law enforcement.
The U.S. has more than 140 sanctuary jurisdictions, including cities and counties. At least 37 cities in the country falling under that category include San Francisco, New York, Chicago, Miami and Los Angeles.
"To better inform the public regarding the public safety threats associated with sanctuary jurisdictions, the Secretary shall utilize the Declined Detainer Outcome Report or its equivalent and, on a weekly basis, make public a comprehensive list of criminal actions committed by aliens and any jurisdiction that ignored or otherwise failed to honor any detainers with respect to such aliens," the order read.
The order stated that its enforcement will focus on undocumented immigrants who have committed crimes in the U.S. However, the measure also applies to immigrants who "in the judgment of an immigration officer, otherwise pose a risk to public safety or national security."
Another order Trump signed Wednesday was for the construction of a wall along the U.S.-Mexico border. During his presidential election campaign, he had launched scathing attacks on illegal immigrants, singling out Mexico.
"When Mexico sends its people, they're not sending their best. They're not sending you. They're not sending you. They're sending people that have lots of problems, and they're bringing those problems with us. They're bringing drugs. They're bringing crime. They're rapists. And some, I assume, are good people," Trump said in June 2015 during a campaign stop in New York City.
© Copyright IBTimes 2023. All rights reserved.
FOLLOW MORE IBT NEWS ON THE BELOW CHANNELS