Donald Trump's Medical Evaluation To Shed Light On President's Mental Health Also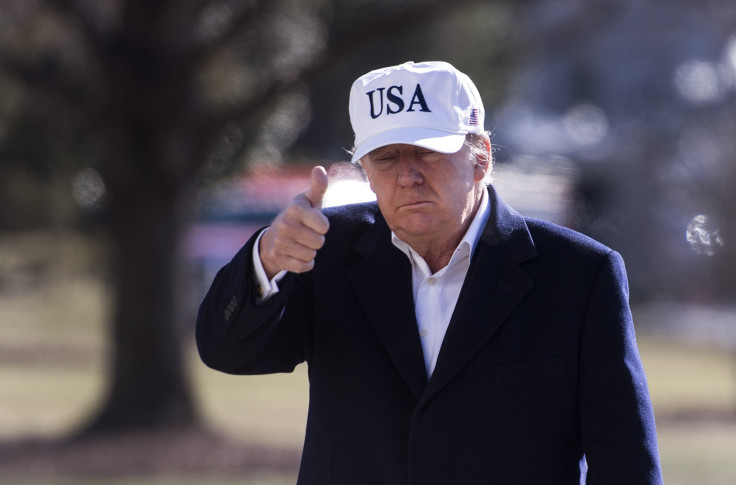 President Donald Trump will be undergoing a health check-up Friday at the Walter Reed National Military Medical Center in Washington D.C.
According to a report by the Telegraph, the medical examination is meant to stanch speculation that Trump is mentally unfit for the presidency.
Trump will be examined by the same doctor who took the medical test of former president Barack Obama.
And according to White House Press Secretary Sarah Sanders, those records will be released by the doctor following the check-up.
The exam will last approximately for two hours and will consist of urine and blood tests, heart check-ups. It will also investigate into Trump's sleeping habits and sexual life, as stated by medical experts.
Though doubts about Trump's mental stability have been around ever since he entered the White House, they have gained traction with the emergence of journalist Michael Wolff's book "Fire and Fury: Inside the Trump White House."
According to another report by the Telegraph, the book claims that numerous advisers of Trump believed the fact that the president was "incapable of functioning in his job."
According to the book, Trump is in the habit of repeating his stories word-for-word in 10 minute intervals; he also often fails to recognize his old friends.
Responding to these claims at a White House press briefing, Sanders said the doubts regarding the president were "disgraceful and laughable."
She previously described the book as a "trashy tabloid fiction."
Trump's mental health issue took center stage again when a psychiatry professor from Yale University, Dr. Bandy X. Lee, questioned the president's mental health.
According to reports, Lee was called by lawmakers to Capitol Hill in December 2017 to summarize her work on Trump's mental health. Lee reportedly said in an interview that she cautioned the members of Congress by saying, "He's [Donald Trump] going to unravel, and we are seeing the signs."
The debate surrounding the fact as to whether Trump is mentally fit to serve as a president resurfaced after he tweeted last week, saying he had a nuclear button which was "much bigger" and "more powerful" than North Korean leader Kim Jong Un's nuclear button.
Lee published a book October 2017 which was titled "The Dangerous Case of Donald Trump," which consisted of testimonials from psychiatrists who analyzed Trump's mental health.
"We feel that the rush of tweeting is an indication of his falling apart under stress. Trump is going to get worse and will become uncontainable with the pressures of the presidency," Lee reportedly stated.
However, Trump's mental health is not the only aspect under scrutiny prior to his medical examination. The test results are also expected to shed light on Trump's slurring speech, while recognizing Jerusalem as Israel's capital in December last year.
Trump was seen to be struggling with the final sentences of his speech. When the speech closed in on the 45 minute mark, his speech became more slurred.
The incident was met with a massive mirth on Twitter, where many ridiculed Trump for his slurry speech by using the hashtag #DentureDonald.
The very next day, Sanders, after finishing a press briefing came back to the podium to address questions regarding Trump's health where she described such questions as being "ridiculous" in nature.
She reportedly said, "The president's throat was dry. Nothing more than that."
After that she informed the fact that Trump will be undergoing a scheduled physical examination, early 2018, the results of which would be released by the doctor.
"He [Donald Trump] does have a physical scheduled for the first part of next year, the full physical that most presidents go through," said Sanders.
© Copyright IBTimes 2023. All rights reserved.