Don't Miss: Watch The First-Ever Live Stream From Mars This Week
KEY POINTS
The ESA will host the live stream for Mars Express' 20th birthday
It will be "as close to a Martian 'now' as we can possibly get," said ESA's James Godfrey
The stream will show new images every 50 seconds
The European Space Agency (ESA) is about to gift us with an out-of-this-world experience from space: the first ever "live" stream from Mars.
For about an hour on Friday, the ESA will treat the world to live images straight from Mars, the agency announced Wednesday. Starting at around 11:45 a.m. ET, the stream will show new images every 50 seconds as they are captured and beamed down by the Visual Monitoring Camera (VMC) aboard the Mars Express orbiter.
This is in celebration of Mars Express' 20th launch "birthday," the agency said. People can watch it simply by tuning in to the agency's YouTube channel.
Launched on June 2, 2003, Mars Express arrived at Mars in December of the same year. It's mission was to investigate the Red Planet and its moons, Phobos and Deimos.
Since then, it has gathered valuable data, from providing a thorough map of the composition of the planet's atmosphere and studying Phobos in "unprecedented detail," to capturing some stunning imagery of the planet.
Mars Express was Europe's first mission to the Red Planet. Now 20 years later, it's set to provide the first-ever Mars live stream. The teams behind the spacecraft have been preparing for months to make this happen, the ESA said.
It probably won't be as "live" as other live streams because they are streamed from so far away. It would take about 18 minutes from the time the image is taken on Mars to the time it would appear on screens here on Earth, the agency explained. This accounts for the 17-minute travel of light from Mars to Earth and another minute to pass through wires and servers.
Of course, as a unique attempt, there may be variations in the travel times. But it is the closest we can currently get to a live stream from Mars, the agency said.
"This is an old camera, originally planned for engineering purposes, at a distance of almost three million kilometers from Earth – this hasn't been tried before and to be honest, we're not 100% certain it'll work," James Godfrey, spacecraft operations manager at ESA's mission control center, said in a news release. "But I'm pretty optimistic. Normally, we see images from Mars and know that they were taken days before. I'm excited to see Mars as it is now – as close to a Martian 'now' as we can possibly get!"
Friday's live stream is rather special since data is usually stored onboard the spacecraft and then beamed back to Earth hours or days later. So to have a "live" view of the planet, even with the delays, could certainly be a unique opportunity for space enthusiasts and casual observers alike.
Should things go according to plan, it would be added to the small number of incredible "live" imagery we had from space. Perhaps the most well-known would be the historic Apollo missions showing the astronauts walking on the Moon. And only recently, we also caught a glimpse of the moment NASA intentionally crashed into asteroid Dimorphos for the DART mission.
But, the upcoming Martian live stream is certainly a special one in space history.
"These missions were all pretty close to home and others farther away sent perhaps an image or two in near real-time," noted the ESA. "When it comes to a lengthy livestream from deep space, this is a first."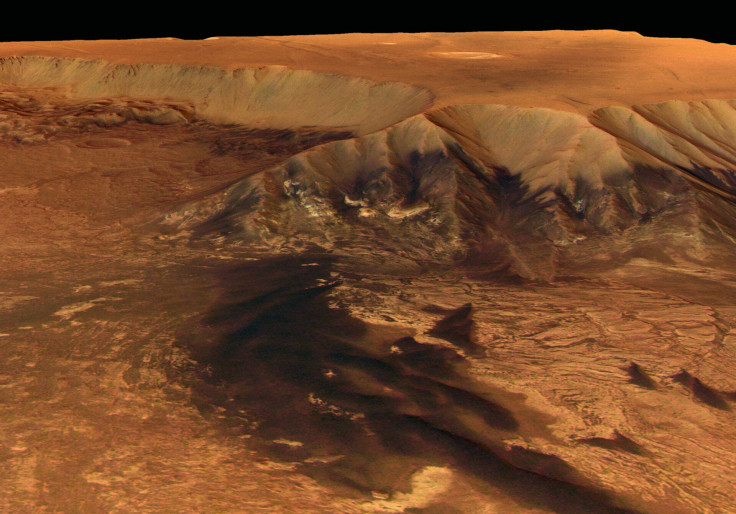 © Copyright IBTimes 2023. All rights reserved.