Dozens Of Juveniles Ransack Philadelphia Wawa, Engage In Food Fights [Video]
KEY POINTS
The mob abused and threw drinks at each other at the convenience store
Philadelphia Police Department's Northeast Detective Division is investigating the matter
Anyone with information is urged to approach the police
A Philadelphia convenience store sustained damages amounting to thousands of dollars after a posse of 100 juveniles went on a spontaneous rampage. The incident took place at a Wawa convenience store on Roosevelt Boulevard, Philadelphia, on Saturday evening.
Residents took to social media to express disappointment over the incident, reported NY Post. People shared photos and videos of the shocking incident using the hashtag #Killadelphia. In the videos, the gang of hoodlums can be seen thrashing the entire convenience store and pulling several items and shelves to the ground.
After destroying the store, the group carried on their shenanigans in the parking lot. As seen in a video shared on Twitter, many of them rushed to the parking lot, while a sizable group appeared to fight each other.
Footage also showed the rowdy group engaging in food fights and throwing drinks at each other, while a young girl was seen twerking on a counter of the store.
Surprisingly, patrons inside the store appeared unaffected by the mob attack. A video shows a woman asking for an update about her sandwich order from a store employee.
Philadelphia Police Department said they're reviewing the videos of the damages caused as posted on social media, reported NBC10. The matter was brought under control after responding officers dispersed the crowd and no injuries were reported.
Social media users fumed after the videos of the rampage went viral on social media. Philadelphia DA Larry Krasner also received constant backlash for his progressive reform policies.
"Teen 'youth' looted a store in Philadelphia why because mayor Jim Kenney + D.A Larry Krasner are doing absolutely nothing to stop crime in the city #Wawa," a tweet read.
"That really is a shame. Wawa is one of those stores where it's just a nice vibe. Good food, good kind people, quick, and very relaxed. To see things like this happen at anywhere is Sad, but it just even worse to see it at a Wawa," read another tweet.
The PPD's Northeast Detective Division is investigating the case and people with information are urged to approach them at 215-686-3153.
Another criminal activity was reported at a Wawa in the 15th District after an unknown Black or Hispanic male entered the facility on Sept. 8 and demanded money while wielding a handgun. He fled with $250 in an unknown direction and days later repeated the same actions at another Wawa from where he fled with $200. The chain is offering a $5,000 reward for information leading to his arrest.
A similar attack was reported in August, after a video showing a mob of teenagers flipping tables, throwing chairs, and destroying the refrigerator at a Jamaican restaurant in Philly went viral on social media.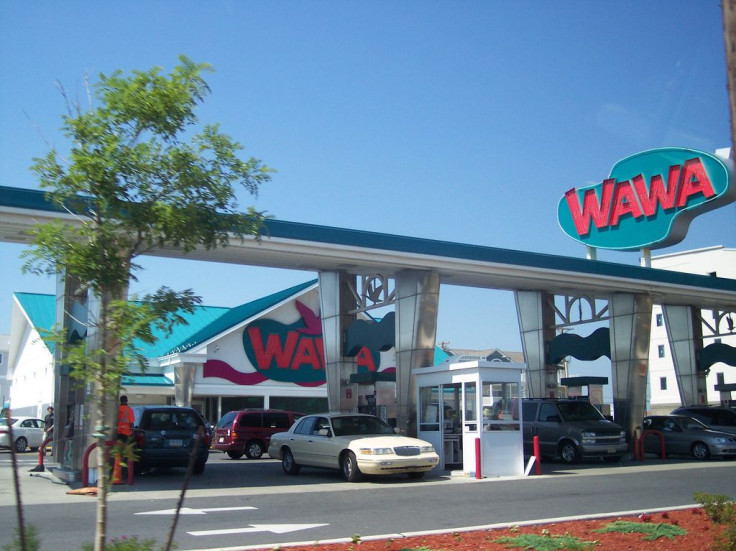 © Copyright IBTimes 2023. All rights reserved.
FOLLOW MORE IBT NEWS ON THE BELOW CHANNELS