Woman Hits Convenience Store Employee In Face With Brick During Robbery [Video]
KEY POINTS
The woman attacked the employee until they gave the register's PIN
Arizona police have released footage of the incident
The woman's companion has been arrested
A woman has been caught on camera launching a brazen attack on a staff member while robbing an Arizona convenience store.
The Phoenix Police Department is currently on the lookout for the woman and released footage of the incident for tips that could lead to her arrest.
The incident took place at a Circle K gas station store near Broadway Road and 32nd Street in Phoenix on at around 2 a.m. on Aug. 4, azcentral reported. At least two suspects were involved in the robbery.
In the video posted by Phoenix police on Twitter, one of the suspects can be seen walking into the store and physically assaulting the employee. She hits the staff member in the face with a brick until they give the PIN for the register.
The attacker then takes the head of the employee, who is now on the ground, and repeatedly slams it against the floor. The woman is eventually seen walking out of the store, behind the other suspect.
Warning: This video might be disturbing to some viewers
The two women reportedly stole cash and were captured leaving the establishment with items in their hands and pockets.
The police department also shared the clip on Facebook, writing, "A woman struck this employee in the face with a brick. The suspect then held the employee on the ground and assaulted them until the employee gave the suspects the pin number to the register."
The same post indicated that cops already made one arrest in connection with the incident. "One of the suspects has already been identified and arrested in connection with this incident," the police department noted.
The suspect was identified as Alize Endonejha Jenkins, 24, according to KOLD News 13.
Police are still searching for the suspect who assaulted the store employee. The attacker's identity currently remains unknown.
"The unidentified suspect is described as a black female, approximately 20-30 years old, 5'3"- 5'5" tall, wearing a pink 'WASHINGTON D.C.' cheetah printed hoodie, multicolored pants, with pink shoes and a black backpack," police added.
Earlier this month, an 80-year-old California liquor store was caught on camera firing his shotgun at a man who tried to rob his shop. Security footage showed the suspect retreating after getting shot in the arm and then running out of the store while screaming, "He shot my arm off! He shot my arm off!" The unidentified suspect and his companions then huddled into a car that had been waiting outside the store and fled. The suspects were later nabbed at a nearby hospital while getting medical attention for their injured companion.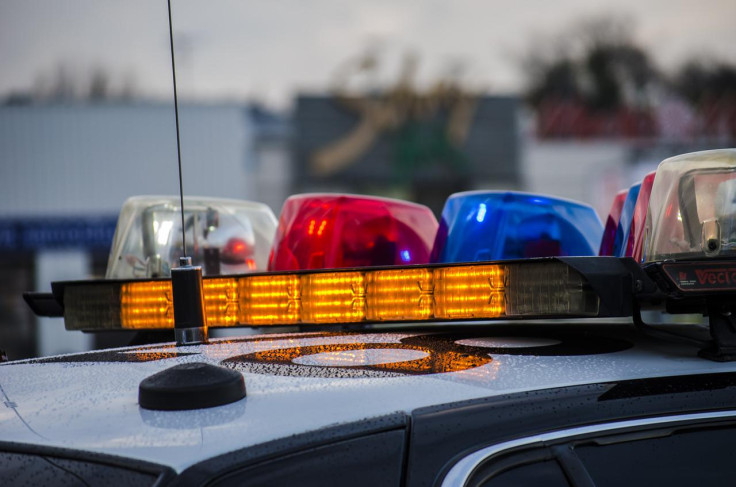 © Copyright IBTimes 2022. All rights reserved.
FOLLOW MORE IBT NEWS ON THE BELOW CHANNELS