Dr. Oz's Challenge: 7 Steps to Lose Weight, Win $1 Million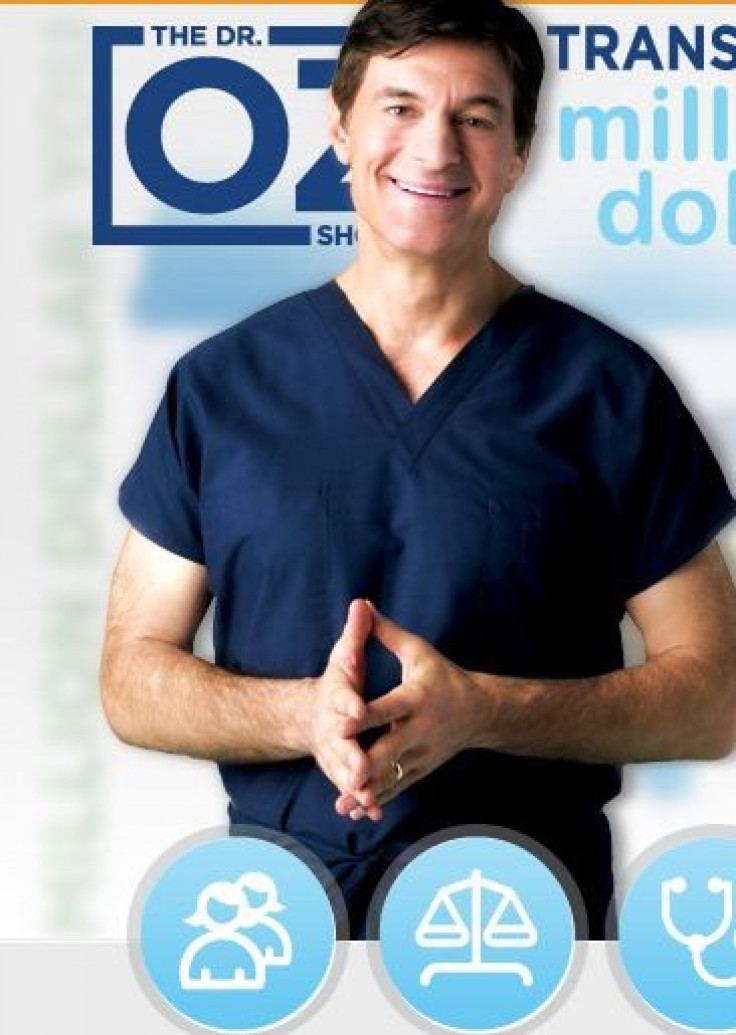 Dr. Mehmet Oz has announced the one millionth participant of his transformation nation weight loss challenge, which has a $1 million grand prize.
Oz, a cardiothoracic surgeon and host of The Oz Show, launched a nationwide health initiative in September, challenging people to join a seven-step weight loss program.He has teamed up with Weight Watchers, Sharecare and a team of health professionals to help participants tackle the various steps of the challenge. These include:
Tell A Friend: Oz urges people to participate in the program with a friend for support and motivation.
Official Weigh-in/Calculate you BMI: At the beginning of the program, participants are asked to register with Weight Watchers and visit a center to calculate their Body Mass Index. . According to Oz, losing just 10 percent of your starting body weight can decrease your risk for diseases like cancer and diabetes.
Connect with Your Doctor: Oz says there are three lifesaving numbers to know, and one of them is your doctors.
Learn Your Family's Health History: Knowing health history can help doctors determine health risks.
Get More Sleep: An extra 30 minutes of rest per night can help participants drop pounds.
Assess Stress: Happiness is another factor that can help weight lo. ss
Start New Fitness Habits: A simple exercise plan can add a glow to your skin and strengthen your bones.
After carrying out these steps, participants of transformation nation will be asked to fill out a Health IQ Quiz. The Dr. Oz Show will select 10 finalists and the public will vote for the participant they find the most inspirational and transformed. The winner will win $1 million.
Oz told the Associated Press that he never imagined there would be so many participants. It is one of the most rewarding experiences of my life, he said.
Some 96,000 registrants of the program have collectively lost 672,000 pounds, or an average of 7 pounds per person, according to a Weight Watchers report.
Participants are sent regular emails giving them tips on how to reach their goals. Registration for the challenge will close on Feb. 26.
© Copyright IBTimes 2023. All rights reserved.