Dr. Phil Slammed For Promoting Adrenochrome Interview, Accused Of Exploiting Mental Health Issues
Dr. Phil has been called out by fans after interviewing a woman who believes her daughter was kidnapped and tortured for the drug adrenochrome.
Unlike illegal drugs that are sold on the street, adrenochrome is a chemical that the body produces in a state of fear. Dr. Phil's guest, Sherrie, revealed she believes her daughter, Jessie, was murdered by a cult that wanted to harvest the drug.
During the episode, Sherrie told Dr. Phil that Jessie was kidnapped by a cult and sacrificed on a full moon so others in the group could drink her adrenochrome and achieve euphoria and power.
"My investigation has revealed that this is all linked to a ritual," Sherrie told Dr. Phil.
"I believe that Jessie was tortured for the drug adrenochrome. Adrenochrome is a chemical that our body produces when we are extremely fearful or have a lot of distress. It gives you strength, it gives you vitality. And the people that killed Jessie are harvesting that from other people."
Sherrie went on to claim a gang member told her that he had a video of her daughter's death. The gang member allegedly claimed Jessie had been killed, and her body was put into a barrel and set on fire.
She also suggested that the police have part of the video and are protecting Jessie's killers.
However, her other daughter and Dr. Phil both didn't seem to believe Sherrie's story. He told the audience that the police investigating Jessie's disappearance have never had a case involving the drug adrenochrome and aren't entirely sure what it is.
While there is a gang presence in the community, the police said there isn't a cult in the Wenatchee, Washington, area despite Sherrie's claims.
On Thursday, Dr. Phil's name began trending on Twitter after viewers took to the social media platform to express their outrage.
"It somehow doesn't surprise me that a hacky quack like Dr. Phil would willingly give air to this insane Qanon psychotic delusion. But it does infuriate me," one person tweeted.
Another person added, "Utterly irresponsible. When is the well-being of American citizens going to Be more important that money? Disgusting."
Meanwhile, one viewer slammed Dr. Phil for taking advantage of people with mental health issues. "Christ. Now Dr. Phil is giving the QAnonsense BS credibility. This isn't not going to end well. These people are not well. Validating their complete insanity is going to end badly."
This isn't the first time Dr. Phil's name has trended on social media. The talk show has been receiving a lot of attention after taking to TikTok to ask fans to stop calling him "Daddy."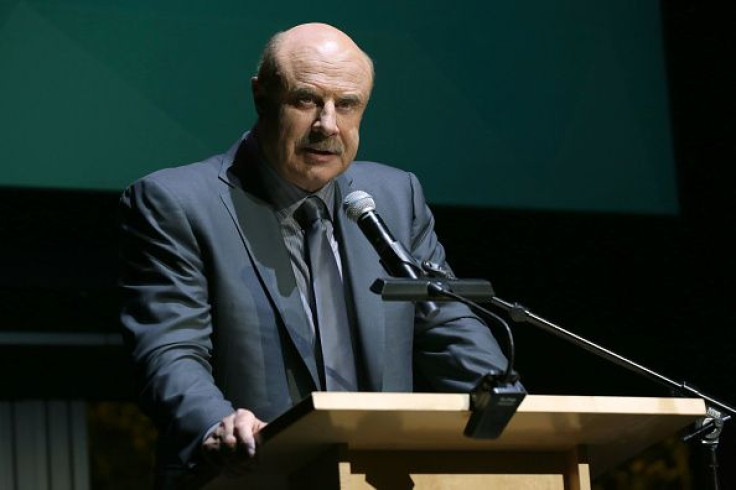 © Copyright IBTimes 2023. All rights reserved.
FOLLOW MORE IBT NEWS ON THE BELOW CHANNELS