'Dragon Quest: The Adventure Of Dai' Episode 91 Spoilers, Preview, Release Date
KEY POINTS
"Dragon Quest: The Adventure of Dai" Episode 91 is airing Saturday
The episode will stream on Crunchyroll and Hulu
The anime is based on Riku Sanjo and Koji Inada's original work
After defeating Killvearn, Avan is able to see through the Dark King's greatest secret in "Dragon Quest: The Adventure of Dai" Episode 91. The new episode is titled "Vearn's Truth."
The official promo trailer of Episode 91 shows that Avan will start revealing the Dark King's secret to everyone.
Elsewhere, Dai blew Vearn away using his Doruora. However, the heroes are surrounded by dark clouds.
Slowly, the mystery around Vearn is unfolding and giving rise to the greatest threat.
In the previous episode, after Popp's gone, the remaining heroes decided to give up and asked Mystvearn to do whatever he wanted to do with them.
The heroes announced that there was no way they could defeat the enemy after Popp's death. Mystvearn noted how important Popp was to the group.
He added that Popp's valiant efforts were deserving of respect. During the battle, Popp forced Mystvearn to use the Phoenix Wing, which is a high-speed palm attack that can reflect any kind of spell.
He confessed that he would not have survived without using the forbidden spell.
"With Popp and Brokeena gone, the others lose their will to fight. Then, Killvearn appears, announcing Avan's death. But something about Killvearn is different...?" read the official synopsis of "Dragon Quest: The Adventure of Dai" Episode 90, as per Crunchyroll.
The cast of the anime includes Atsumi Tanezaki as Dai, Hiroyuki Yoshino as Killvearn, Kiyono Yasuno as Marin, Kazuhiro Yamaji as Matliff, Yuuki Kaji as Hyunckel, Yui Ishikawa as Amy, Toshiyuki Toyonaga as Popp, Tomokazu Seki as Hadlar, Tomoaki Maeno as Crocodine, Takaya Hashi as Vearn, Takehito Koyasu as Mystvearn, Takahiro Sakurai as Avan, Saori Hayami as Leona, Mikako Komatsu as Maam, Ai Furihata as Gome, Hiroki Touchi as Lon Beruk, Akira Ishida as Larhalt, Konomi Kohara as Merle, Mitsuo Iwata as Zaboera, Yu Mizushima as Brokeena and Tesshō Genda as Maximum.
The anime is based on the original story by Koji Inada and Riku Sanjo.
"Dragon Quest: The Adventure of Dai" Episode 91 is scheduled to air Saturday. The episode will be available on Crunchyroll and Hulu. The new installment will stream in Japanese with English subtitles.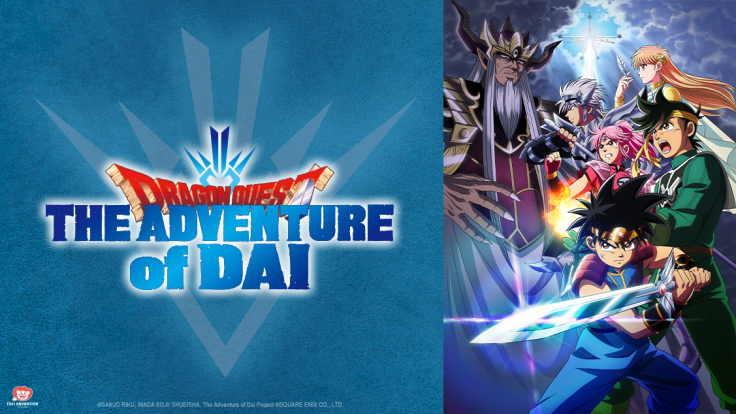 © Copyright IBTimes 2022. All rights reserved.
FOLLOW MORE IBT NEWS ON THE BELOW CHANNELS