Drake And Adele 'Hotline Bling' Remix: Rapper Teases Collaboration After 'Hello' Singer Gushes Over His Song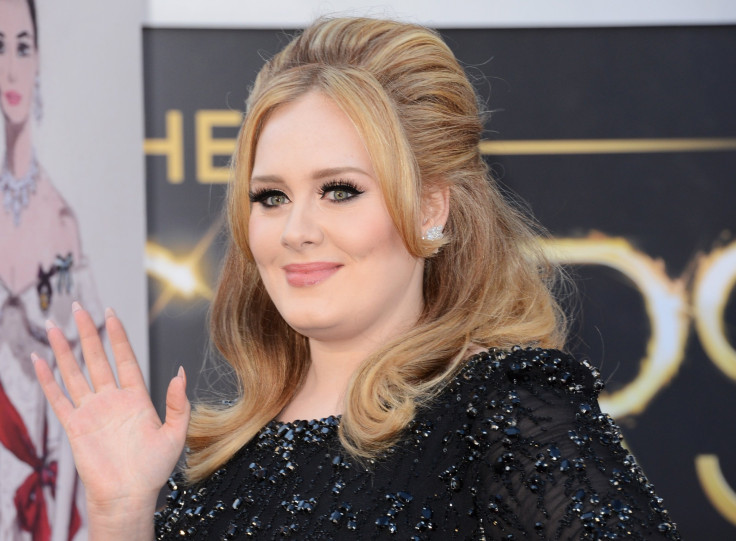 Adele and Drake keep hinting at a collaboration, and the internet is starting to freak out. Rumors of a joint project between the "Chasing Pavements" singer and "Jumpman" rapper started over the weekend when Adele said she was interested in remixing "Hotline Bling."
"I had a drink like three weeks ago [with] my best friends, in fact it was to celebrate 'Hello,'" she told eTalk. "And I was off my face because I don't really drink anymore, and they've got video of me dancing to ['Hotline Bling'] on a coffee table as well."
The 27-year-old singer went on to say that she's such a fan of "Hotline Bling" that she bought the red coat the Toronto rapper wore in the video.
"I really want us to do an official remix," Adele said. "I love Drake. I love Drake so much."
While the pair hasn't officially announced they are going to remix the song, Drake seemingly approved of collaborating with Adele. On Sunday, the rapper posted an animated photo to Instagram of himself in the red coat from the video standing next to Adele. He captioned the picture, "Me and my ting just coolin."
Both Drake and Adele have had a very successful 2015. Drake had a little tiff with rapper Meek Mill over the summer but it led to two popular diss songs, "Back to Back" and "Charged Up." The 29 year old later released his mixtape "If You're Reading This It's Too Late" and a mixtape with Future, "What A Time To Be Alive." Drake has also been generating a ton of buzz for his upcoming album "Views From The 6."
Meanwhile, Adele's recently released "25" is on track to break the one-week U.S. album sales record. According to Billboard, Adele's album is expected to sell at least 2.5 million copies in its first week after selling more than 900,000 copies in the iTunes Store on the first day it was released.
"Hotline Bling" has been a popular song for artists to remix. Justin Bieber, Erykah Badu, Sam Smith and Disclosure, and Charlie Puth and Kehlani have all released unofficial versions of the song.
© Copyright IBTimes 2023. All rights reserved.