Adele Won't Stream '25' On Spotify, Apple Music, Tidal Or Anything Else: Report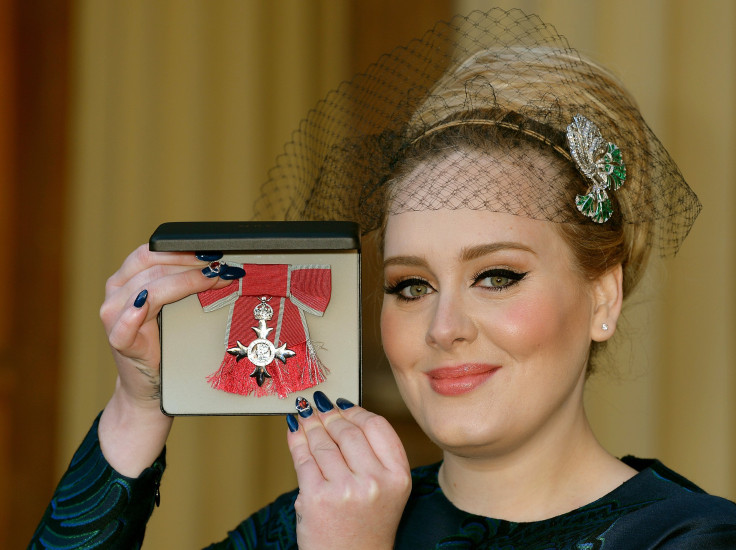 If you want to hear the biggest album of the year, you're going to have to buy it -- as in, actually pay for a physical copy or a download. The New York Times reported Thursday that Adele's "25," a record so hotly anticipated that it's broken preorder sales records (it officially comes out Friday), will not be available on on-demand streaming music services like Spotify, Apple Music and Tidal.
Unlike Taylor Swift, who made headlines earlier this year when she pulled her entire catalog off Spotify and wrote an op-ed in the Wall Street Journal saying she felt those services did not adequately compensate artists, Adele has kept her past releases up on streaming music services, including "Hello," the first single off "25." Since "Hello" was released in late October, the song has been a popular choice for Spotify's users; it has been streamed more than 156 million times.
In the 21st century, both physical and digital album sales have cratered around the world, first because of file sharing, then the disaggregation of the album and, most recently, thanks to streaming services, which allow users unlimited on-demand access to almost any music recording in exchange for a monthly subscription fee (or, in the case of YouTube, in exchange for sitting through the occasional pre-roll advertisement).
Yet amid that downward slide, Adele emerged among a handful of artists capable of selling enormous numbers of records. Her previous album, "21," released in 2011, was the longest-running No. 1 album in the U.K. in 45 years, according to the Official Charts Company, and it sold so many copies worldwide that it single-handedly broke a 10-year streak of declines in global recorded music revenue.
Adele, who declined to comment on the Times report, apparently decided she will maximize the profits on this release's hype, opting to limit the album to digital and physical releases for now. Rather than earning fractions of cents on each track's listen, she will go for the dollars or whole cents she will earn from selling the album. However, fans looking to cherrypick their favorite songs will have that option; songs from "25" will be available a la carte as well.
© Copyright IBTimes 2022. All rights reserved.
FOLLOW MORE IBT NEWS ON THE BELOW CHANNELS