Drake, Nicki Minaj, Eminem Net Worth 2017: How Rich Are Your Favorite Rappers?
When it comes to hip-hop, bragging about your riches is a part of the game. In 50 Cent's "I Get Money," the rapper famously said, "I took quarter water sold it bottles for two bucks / Coca-Cola came and bought it for billions," after Coca-Cola bought Vitamin Water. Other rappers such as Jay Z, P Diddy and Drake love to rap about their business ventures, showing off how much money they have.
But if you're wondering how much your favorite rapper is worth, you'll be surprised to find out that the number is usually a lot less or more than you would expect. With estimated values from Forbes, Celebrity Net Worth and Money Nation, here are net worths of some of your favorite hip-hop stars.
Quavo – $2 Million
As a group, Migos is worth an estimated $4 million, but it's star member is worth half of that. In 2015, the group was bringing in about $40,000 per appearance. The following year, it went up to $65,000.
Remy Ma – $3 Million
While hip-hop fans have joked about the "shETHER" rapper's net worth, Remy Ma isn't doing too bad for herself. The rapper reportedly makes upwards of $25,000 per episode just for being a cast member on VH1's "Love and Hip Hop: New York."
Desiigner – $5 Million
He may have bought the beat for "Panda" for only $200 but New York rapper Desiigner definitely has a few more dollars now to afford beats from some of hip-hop's biggest producers.
Chance The Rapper – $5 Million
As an independent artist who's released all of his albums for free, Chance The Rapper doesn't have the luxury of making money of record sales, but he makes up for it with tours and merchandise. Plus, he signed a pretty nice deal with Apple Music last year for a two-week exclusive worth $500,000.
READ: 6 Hip-Hop Artists Who Deserve A Hall Of Fame Spot
Future – $8 Million
Being hip-hop's go-to rapper for hooks can bring in a ton of money. Add to that gold and platinum albums and you have a net worth of $8 million.
DJ Khaled – $10 Million
Maybe DJ Khaled's "major keys" shouldn't be laughed at. The "Shining" artist is reportedly worth an estimated $10 million.
Tyga – $12 Million
While his girlfriend Kylie Jenner may be worth a little more at $14 million, Tyga isn't too far behind. Thanks to sponsorships, merchandise and touring, Tyga is valued at $12 million.
50 Cent – $17 Million
While it was once reported that 50 Cent was worth upwards of $150 million, some bad business deals have proven that may not be true. 50 Cent's net worth is closer to $17 million.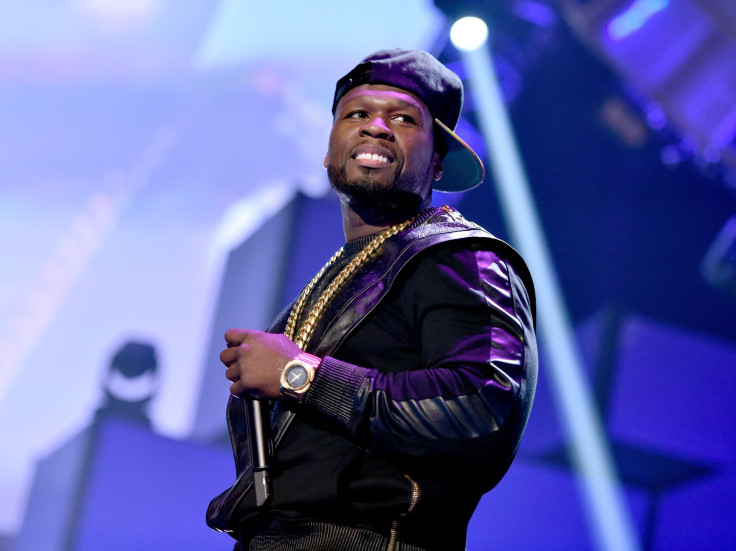 Rick Ross – $35 Million
When you're the head of a record label named after a Maybach, you better have some money to your name. The Miami rapper is worth an estimated $35 million.
Wiz Khalifa – $45 Million
As one of hip-hop's biggest earners in 2016, it is estimated that Wiz Khalifa is worth $45 million.
Drake – $60 Million
As Drake's popularity continues to rise, so does his bank account. The "More Life" rapper is now worth an estimated $60 million. In 2016, Drake brought in $38.5 million.
Nicki Minaj – $70 Million
One look at her Instagram page, and it's no secret Nicki Minaj has plenty of money to spend. The "No Frauds" rapper reportedly earned $20.5 million in 2016.
Ice Cube – $140 Million
Ice Cube's money may not be coming from rap anymore but the one-time member of N.W.A is bringing in a ton thanks to movies. Cube is worth an estimated $140 million.
Kanye West – $145 Million
"The Life of Pablo" rapper may have said he was in $50 million worth of debt but thanks to touring and merchandise, he's still worth a ton.
Lil Wayne – $150 Million
The "A Milli" rapper is stuntin' just like his daddy, Birdman. Weezy's net worth is valued at $150 million but if you ask him, he says he doesn't even have that much money.
Birdman – $150 Million
Birdman claims to be one of hip-hop's biggest ballers, and his net worth doesn't lie. The Cash Money Records co-founder is worth a reported $150 million.
Eminem – $242 Million
For someone who hasn't put out an album or toured in a while, Eminem sure is making a lot of money. Thanks to previous album sales and endorsements, Eminem's net worth is estimated at $242 million.
Jay Z – $610 Million
There aren't too many figures in hip-hop who can come close to Jay Z's value. In 2016, the rapper and his wife, Beyoncé, were the highest paid celebrity couple, bringing in $107.5 million in one year.
Dr. Dre – $710 Million
In 2014, Dr. Dre landed what Forbes calls the "largest one-off payday of any living musician in history" after Beats was purchased by Apple. While he's not a billionaire yet, he's close.
P Diddy – $750 Million
With music, tours, clothing, drinks and more, P Diddy is hip-hop's richest star. At 46 years old, P Diddy may be on his way to becoming a billionaire.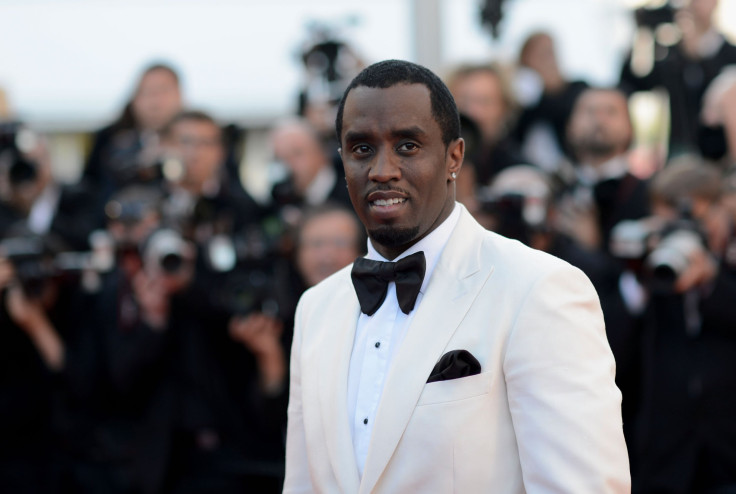 © Copyright IBTimes 2023. All rights reserved.
FOLLOW MORE IBT NEWS ON THE BELOW CHANNELS