Drake Teases Third Diss Song While Blasting Meek Mill In Live Performance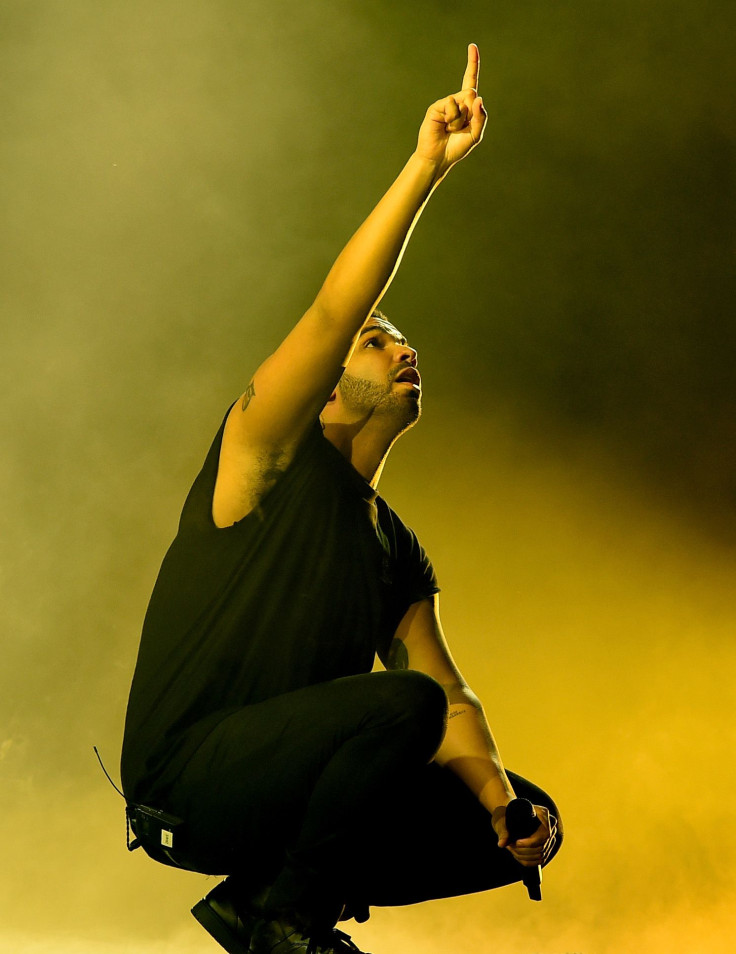 The battle between Drake and Meek Mill is showing no signs of slowing down. Drake came out swinging once again Monday night during his performance at Toronto's OVO Fest, also teasing a third diss track.
The 28-year-old Toronto native opened up his show with the diss track "Back to Back," with memes taking shots at Meek Mill flashing on the screen behind him. During his set, Drake also previewed a new song aimed at Meek Mill called "3 peat," according to Rolling Stone. However, the song has not yet been released.
In one of the memes, Drake displayed a participation award to Meek Mill for his diss track "Wanna Know," which is seen in the fan tweet below. He even displayed the tweet from Whataburger who took a shot at Meek Mill as well.
The performance also included guest spots from Kanye West, Pharrell Williams, Future and Travis $cott. It was the sixth time Drake has hosted the festival in his hometown.
The feud started when Meek Mill took to Twitter on July 21 and told people not to compare him to Drake because Drake doesn't write his own raps. Drake was recently featured on Meek Mill's song "R.I.C.O." off his new album, "Dreams Worth More Than Money."
Drake responded by releasing two diss songs called "Charged Up" and "Back to Back," while Meek Mill fired back with "Wanna Know."
With Drake showing no signs of slowing down, will Meek Mill once again try to counter the digs from the 28-year-old Canadian rapper? Or will he choose to drop it?
© Copyright IBTimes 2023. All rights reserved.