In dramatic reversal, Qatar signs $6.5 billion Airbus deal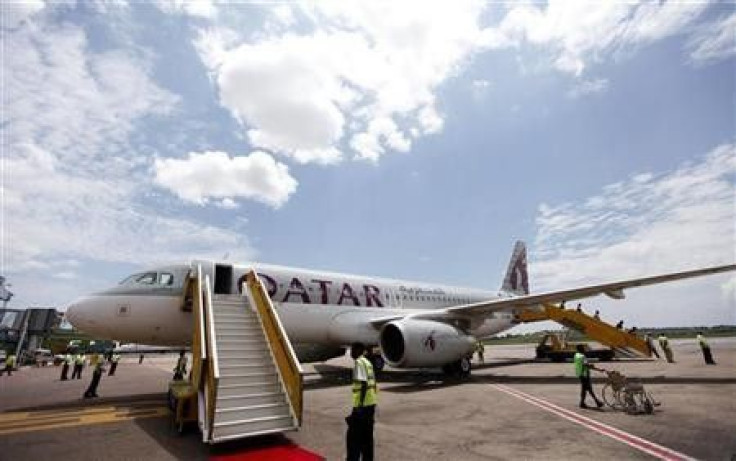 Qatar Airways finally returned to the table to sign a $6.5-billion deal with Airbus (EAD.PA: Quote, Profile, Research,Stock Buzz) hours after cancelling an announcement at the last minute and bluntly telling the European planemaker to go back to basics.
Chief Executive Akbar Al Baker made a second appearance to announce the firm order for five A380 superjumbos and 50 A320neo jets, plus options, hours after announcing an impasse in negotiations.
Price was not at all an issue, Al Baker said of the impasse. The issue was with the A320 aircraft. Since then, they have gone back to the drawing board and quickly fixed their issues.
The earlier upset threw chaos into Airbus's efforts to recover after being left standing at the Middle East's largest air show when Boeing walked off with a record $18 billion order from Emirates on Sunday.
Al Baker, who is known for springing surprises and has often been outspoken about both Airbus and Boeing, compounded the European jetmaker's embarrassment by announcing the break-off at a news conference to buy two Boeing 777 freighters.
He said Airbus (EAD.PA: Quote, Profile, Research, Stock Buzz) was still learning how to make airplanes in what observers at the air show read as a signal of further disappointment over delays and hesitation over the design of the future carbon-fibre A350, a family of planes designed to compete with the Boeing 787 Dreamliner and the Boeing 777.
Reuters reported earlier that Qatar Airways was expected to place an order worth $6.5 billion including a decision to double its A380 order book to 10 aircraft and buy 50 A320neos.
LATEST TWIST
The upset -- and final deal -- were the latest in a series of twists that have made Qatar's influential order decisions one of the most keenly awaited parts of recent air shows.
Al Baker has overseen rapid expansion at the flag carrier but his 14-year tenure at the top of Qatar Airways has been marked by outspoken comments against both Boeing and Airbus.
Airbus had been counting on an order surge on day three of the Middle East's largest air show to hit back at Boeing, which so far dominates with a $18-billion order from host airline Emirates for 50 of its 777 aircraft.
Airbus did announce the sale of A320neos to lessor Aviation Capital Group for $2.7 billion on Tuesday.
ACG Chief Executive Stephen Hannahs said the Pacific Life unit had access to capital because it was investment grade, but that conditions in the market were tough.
The bank market, and the European bank market in particular, which has been a large supporter of the aviation sector, is undergoing a lot of stress right now, he said.
I suspect for the next six months, you're going to see banks in the euro zone sitting on the sidelines -- they won't be active participants until they sort out their capital structure. So there are going to be challenges.
Airbus's misery handed an unexpected morale boost to Canada's Bombardier, which has been suffering headwinds in trying to market a new model for 110-130 seats.
It announced a provisional deal to sell 10 of the CS300 Series aircraft to Turkey's Atlasjet Havacilik worth $776 million.
© Copyright Thomson Reuters 2023. All rights reserved.
FOLLOW MORE IBT NEWS ON THE BELOW CHANNELS