Drew Barrymore, Adam Sandler Tease 4th Movie Together After Receiving GOAT Dynamic Duo Award
KEY POINTS
Adam Sandler and Drew Barrymore were named GOAT Dynamic Duo at the 2020 MTV Movie & TV Awards: Greatest of All Time
The pair teased that they might film another movie together in the coming years
Twitter users are already excited about Sandler and Barrymore's potential big screen reunion
Drew Barrymore and Adam Sandler want to make another movie together after three successful films.
On Sunday, Barrymore, 45, and Sandler, 54, received the GOAT Dynamic Duo award at the 2020 MTV Movie & TV Awards: Greatest of All Time event. The pair starred in three movies together: 1998's "The Wedding Singer," 2004's "50 First Dates" and 2014's "Blended."
"It was so much fun to make a movie with you in every of the last three decades," Barrymore said in her virtual appearance with Sandler.
They then teased that it might be time for them to make another film together.
"Yes, yes, and Drew, it's 2020 so you know what that means..." Sandler said, as Barrymore replied, "Everything, sucks?"
"Yeah, that's true — but also, it's a new decade so we get to make another movie together," the actor said, to which she agreed, "Right, well let's wait until we find something amazing, we do have 10 years."
Sandler corrected her, saying they technically have "nine years and one month" to film their potential fourth movie together.
"Well, that's not enough time. I don't know, it doesn't matter — it has to be special," Barrymore said.
The actress added she hopes they will be able to create another iconic duo like Julia and Robbie ("The Wedding Singer"), Henry and Lucy ("50 First Dates") and Jim and Lauren ("Blended").
Though it hasn't been confirmed yet, Twitter users are already excited about the possibility of Sandler and Barrymore reuniting on the big screen. Some are hoping for a "Wedding Singer 2," while others are simply eager to see their onscreen chemistry once more.
"PLEASE PLEASE MAKE WEDDING SINGER 2... I have a script for your consideration!! hey @BillyIdol whaddya say??" one commented.
"You beautiful people deserve this just for giving us that oh-so-sweet airplane scene from #TheWeddingSinger," a second user tweeted.
"Congrats to you both, every movie starred both of you is very meaningful.. no debate," another wrote. "Favorite Loveteam of all time," a fourth netizen posted with red heart emoji.
"Congratulations to you both, individually you are amazingly talented and funny, but together you bring the house down!!" a fifth user wrote.
In September, Barrymore and Sandler reunited virtually and revisited their characters from "50 First Dates" during the premiere of her daytime talk show, "The Drew Barrymore Show." He also had a sweet message for his three-time collaborator during his guest appearance.
"Drew, in all seriousness though, I wanted to just tell you this: I could not be more excited for you. You have your own show now," Sandler said.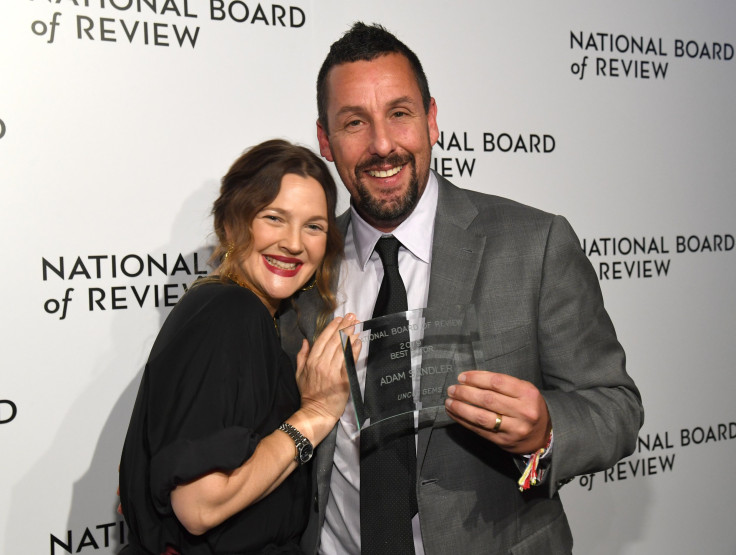 © Copyright IBTimes 2023. All rights reserved.