Drunk Man Bites Back Venomous Snake That Attacked Him, Gets Bitten 10 More Times
In a rather bizarre incident, a 65-year-old man who was bitten by a venomous snake tried to take revenge by biting it back. But it didn't end well for him as he died the next day.
The man was heavily intoxicated when he sank his teeth into the reptile and killed it.
The incident happened in a rural area in the Indian state of Bihar on Sunday, reported The Times Of India. Police identified the victim as Rama Mahto.
His relatives said a baby krait snake bit Mahto on the leg when he was sitting outside his home after work Sunday night. In a fit of rage, an intoxicated Mahto managed to grab the reptile and bit it.
While trying to escape, the baby snake bit the man over 10 times on his face. "After that, he pulled out the dead snake and put it on a nearby tree," a local village representative told The Times Of India.
Mahto was seriously injured by then. Though his relatives asked him to seek medical attention immediately, he brushed aside the suggestion. "Mahto claimed that it was a baby snake and it would not be poisonous," the representative added.
The relatives of the deceased said he was found unresponsive in the bed the next day. He was taken to a hospital but he died before reaching there. Doctors confirmed he died due to a snake bite.
The common krait is one of the most venomous snakes found in the Indian sub-continent. Kraits are nocturnal and are recognized by their distinctly large scales along the spine. It accounts for most of the snakebite incidents in South Asia.
Recently, a 28-year-old man died in India after being bitten by a snake while playing with the reptile. Police said Mohammad Shaikh, hailing from the city of Thane, caught hold of the snake. He then wrapped it around his neck and carried it to a marketplace, while playing with it. The reptile bit Shaikh three times. His friends, who recorded the incident, did not try to stop him. He died sometime later.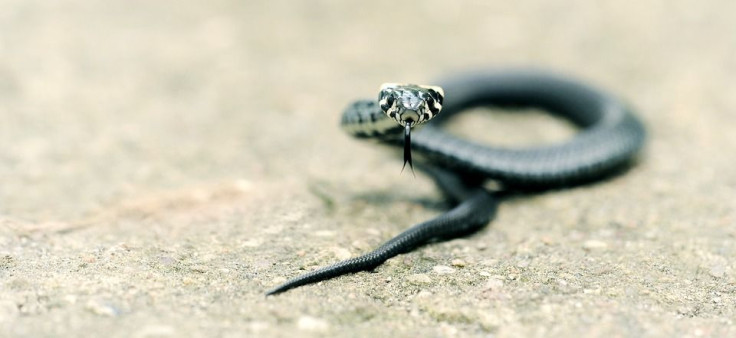 FOLLOW MORE IBT NEWS ON THE BELOW CHANNELS