Dwayne Johnson Shares Epic First Look At 'Black Adam' [Watch]
KEY POINTS
Dwayne Johnson said he was "born to play" DC superhero supervillain Black Adam
The 49-year-old actor said "Black Adam" has been a gigantic passion project of his for "a very long time"
Johnson revealed a first look at his DC Extended Universe debut during the virtual DC FanDome event Saturday
Dwayne Johnson gave his fans a sweet treat over the weekend by sharing the first look at his upcoming film "Black Adam."
The 49-year-old actor, who plays the eponymous long-imprisoned archenemy of Shazam, revealed a first look at his DC Extended Universe debut during the virtual DC FanDome event Saturday.
Johnson also took to social media to post a four-minute video with behind-the-scenes footage, interviews and a scene from the upcoming supervillain flick.
"As you guys know, this character, this film, this universe has been a gigantic passion project of mine for a very long time," Johnson said in the clip also shared on Twitter. "And I have worked so hard, worked these hands, these callouses, my fingers to the bone on this project, because it's the kind of project that I know comes along once in a lifetime. And the truth is, I was born to play Black Adam."
He added that the movie has "without question, some of the biggest action sequences I have ever been a part of" and that it also comes with some "breathtaking, holy s--t scenes that I know you're really going to love."
Johnson and director Jaume Collet-Serra worked together to give fans a glimpse of the upcoming film. The teaser features one of the opening scenes of the superhero movie when Black Adam is first revealed.
"Now, what you're going to see here is why the hierarchy of power in the DC Universe is about to change," Johnson said in the clip. "I hope you enjoy this very first look at the Man in Black, himself, Black Adam."
The video features a group of explorers stumbling upon a cave, where they find a crown hovering in the air. One of them, Sarah Shahi's Adrianna Tomaz, seemingly unlocks Black Adam after touching some etchings carved into the ground. After a bolt of lightning explodes from the ground, a hooded Black Adam emerges.
The explorers approach Black Adam, who then zaps one of them to dust. The others open fire at him, but he just catches some bullets and flies from the ground.
"Black Adam" also stars Pierce Brosnan, Noah Centineo, Aldis Hodge and Quintessa Swindell.
In October 2020, Johnson also teased what fans can expect from Black Adam during the previous DC FanDome event. At the time, he highlighted the significance of the titular antihero's arrival.
"As we all know, superheroes have to exhibit a little bit of restraint in taking care of the bad guys," Johnson said. "[Black Adam] does not practice restraint. That combination makes him explosive, very dangerous and very likable, at least to me. He's a ruthless keeper of justice. He is the judge, the jury and executioner."
"Black Adam" hit theaters on July 29, 2022.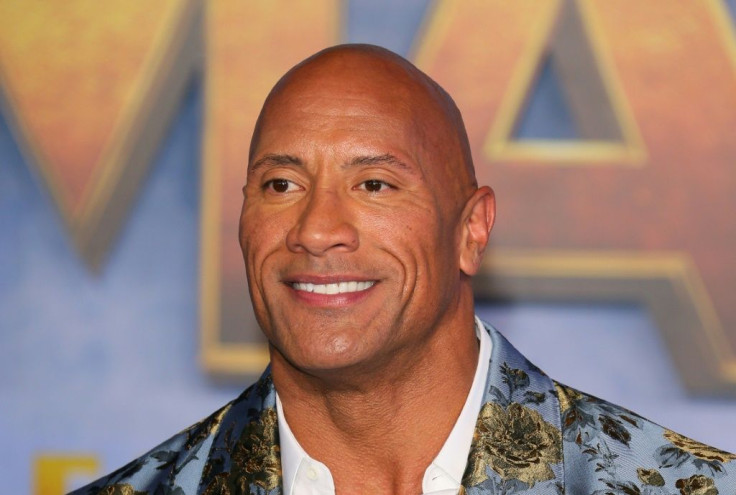 © Copyright IBTimes 2023. All rights reserved.