Earth Day Activities In NYC: 10 Things To Do This Weekend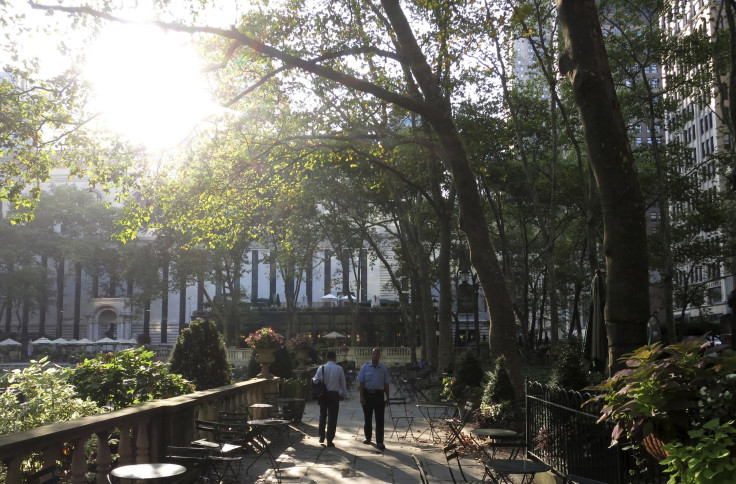 Earth Day is here, and it's the perfect opportunity to get outside and get involved. There will be no shortage of events taking place in New York this weekend.
From marches to volunteer opportunities, check out these 10 Earth Day events that will take place in the Big Apple.
READ: Earth Day 2017 Quotes: 15 Inspiring Sayings About Nature
-Sustainability And Social Good Pop-Up: Swing by this pop-up on Saturday, located at 558 West 21st St. to check out the companies and organizations that offer products and services that promote sustainable living. There are also workshops and interactive activities to participate in.
-7th Annual Earth Citizen Festival and Walk: This event will host Tai Chi demonstrations, music, crafts and more. Hosted by the Stony Point and New City Body & Brain Centers, the festival will take place in Haverstraw, New York.
-ConSERVE NYC: SCA is calling families and community members to celebrate Earth Day at Riverbank State Park. Attendees will be able to celebrate and participate in service projects, from painting the park benches to helping plant wildflower seeds.
-March For Science: The rally and protest march will kick-off in Central Park and the march will move from West 71st St. to 52nd St. and Broadway.
-Spring Cleaning Initiative: Parks across the city will host group park-cleaning events Saturday. Visit NYCGovPArks.org to find your nearest participating park.
-It's My Park at Weeping Beech Park and Daniel Carter Beard Mall: Volunteer with Beautify Historic Flushing to help with cleanup and planting.
-Fitness Hike: Get a workout in and try out a vigorous hike – consult an Urban Park Ranger hiking guide ahead of time.
-Earth Day Event at Chenchita's Garden: Grab the kids and head over to Chenchita's Community Garden on Earth Day to enjoy art, music, poetry and to help tend the garden.
-Earth Day for Protecting Pollinators: Learn about pollinators like the resident honeybee and participate in art projects at Wave Hill House.
-Harlem Grown Earth Day Celebration: Participate in service projects and activities to celebrate the day. Enjoy arts, crafts, free yoga and more at Harlem Grown.
© Copyright IBTimes 2023. All rights reserved.