Ebola Outbreak In The Democratic Republic Of Congo Officially Over
KEY POINTS
The outbreak in the DRC has been officially declared to be over Monday
Officials lauded the rapid response that brought it to an end
They are stressing the need to remain vigilant for a possible resurgence
The Ebola outbreak in North Kivu Province, Democratic Republic of Congo (DRC) is now officially over, just months after it began. Rapid response played a role in ending the outbreak, but officials are stressing the need for vigilance.
The DRC's 12th Ebola outbreak started in February this year. It was officially declared to be over Monday. The declaration was made as it reached 42 days without any new cases since the last survivor tested negative and was discharged from the Ebola treatment center, the Centers for Disease Control and Prevention (CDC) explained in a statement.
In total, there were 11 cases, one probable case, six deaths and six recoveries, the World Health Organization (WHO) Regional Office for Africa noted in a statement. In it, WHO Regional Director for Africa, Dr. Matshidiso Moeti, lauded the hard work of the local health workers and authorities who helped bring the outbreak to an end.
"Huge credit must be given to the local health workers and the national authorities for their prompt response, tenacity, experience and hard work that brought this outbreak under control," Dr. Moeti said.
WHO Director-General Dr. Tedros Adhanom Ghebreyesus also congratulated everyone involved in the effort, citing the "professionalism, sacrifices and collaboration" of "health heroes" in a statement.
"The World Health Organization is committed to helping national and local authorities, and the people of North Kivu, prevent the return of this deadly virus and to promote the overall health and well-being of all at-risk communities," he said.
Despite the success, however, officials are still stressing the importance of staying vigilant for a possible resurgence. This outbreak, for instance, came just nine months after the previous outbreak in the province. It was also the country's fourth outbreak in less than three years, WHO noted.
According to the CDC, this outbreak and other recent ones show how "persistent infections in survivors" may start new ones. Genome sequencing showed that the first case in the DRC outbreak was linked to an earlier one, the WHO said.
In March, experts at the WHO also noted that the outbreak in West Africa might have been sparked by the survivors of a previous outbreak.
"Although the outbreak has ended, we must stay alert for possible resurgence and at the same time use the growing expertise on emergency response to address other health threats the country faces," Dr. Moeti said.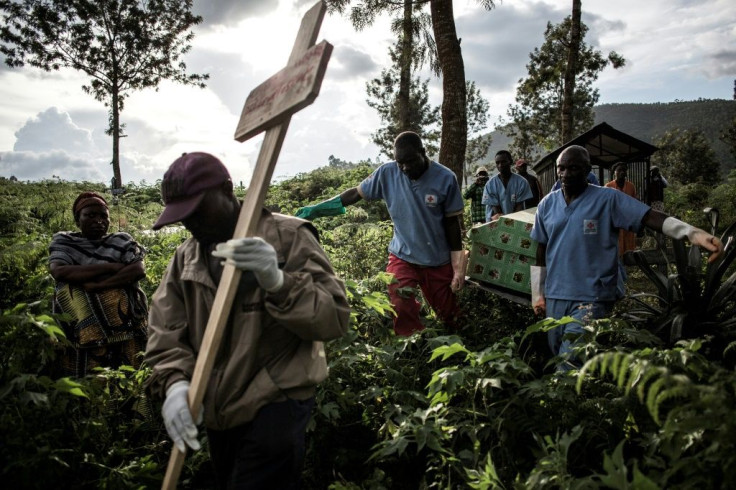 © Copyright IBTimes 2023. All rights reserved.