ECMC Shooting: Trauma Surgeon Dr. Timothy Jorden, Jr. Guns Down Woman, 'Not A Random Act,' Police Say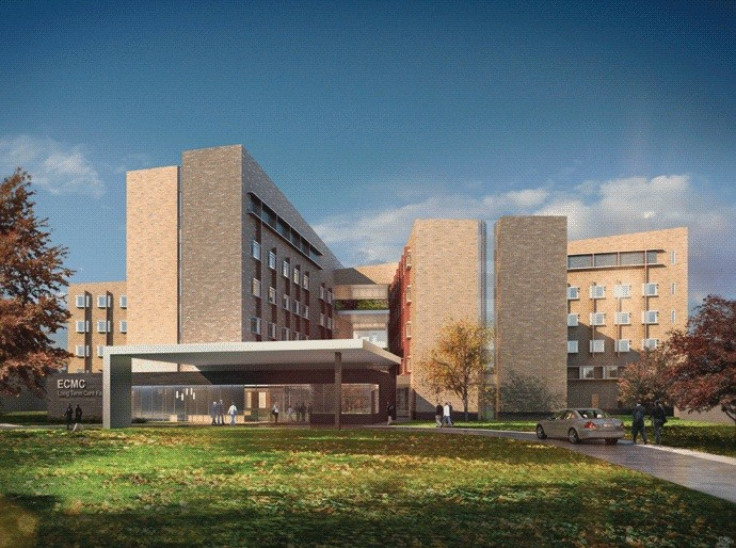 Multiple news sources are reporting that a 33-year-old woman has been fatally shot at a Buffalo, N.Y., hospital.
Police have confirmed that one female victim has been killed as a result of a gunshot wound sustained Wednesday morning on the grounds of the Erie County Medical Center according to the Associated Press.
Several reports indicate that witnesses heard four shots fired at the David K. Miller Building on the ECMC campus around 8:15 a.m.
The gunman, who is still at large, has been identified as ECMC trauma surgeon Timothy Jorden Jr., 49, of Lakeview, who is described as a bald, black male, about 6-foot-2 and 250 pounds, according to some reports. Jorden, who police have identified as a person of interest, may also be special weapons trained.
According to a news conference with Buffalo Mayor Byron Brown and Buffalo Police Commissioner Daniel Derenda, no local residents, hospital staff or patients are in danger. Wednesday morning's shooting was not a random act, Derenda said.
Police are looking for four vehicles registered under Jorden's name -- two GMC Sierra pickups, a Cadillac and a Chevy Cobalt, all 2008 or 2010 models.
Police and SWAT are searching a Lakeview neighborhood, according to a local Buffalo news outlet.
© Copyright IBTimes 2023. All rights reserved.