Ed Helms Admits He Struggled With Fame After 'The Hangover': 'Total Loss of Control'
Ed Helms has admitted he "lost control" after achieving fame following the success of "The Hangover" in 2009. However, his co-stars helped him to stay "sane."
"It was a tornado of fame," the 48-year-old actor said on "Conan O'Brien Needs a Friend" podcast Monday. "It was very overwhelming. I really was reeling a lot of the time. I was getting scripts for all these different kinds of projects."
Helms shared that he had no clue how to handle the situation. "Like, 'What do I do? I dunno.' I was kind of spinning out and panicking about different things, like, 'Well, what kind of a career do you want?'" he said.
While Helms felt "very lucky" for having multiple work opportunities, it did cause him "a lot of anxiety and identity turmoil."
"The Office" star explained that people who never dealt with such a "massive jump into fame" wouldn't understand it was just a "total loss of control of your environment."
Helms thanked his "Hangover" co-stars Bradley Cooper and Zach Galifianakis for helping him.
"If it wasn't for those guys, I don't think I would've stayed sane," he said. "We all had each other to kind of commiserate and measure ourselves... and kept each other [from] drifting too far and being too unprofessional."
"The Hangover" came out in 2009 and the success of the movie led to a second installment, "Hangover 2," in 2011. The third installment, "Hangover 3," was dropped in 2013.
Aside from the comedy trilogy, Helms also popularly played Andy Bernard in the sitcom "The Office" from 2006 to 2013.
The actor was recently seen in a comedy TV series, "Rutherford Falls," where he played Nathan Rutherford. The series also features Jesse Leigh, Michael Greyeyes and Jana Schmieding.
Helms will appear in the comedy flick "Family Leave." It is helmed by Joseph McGinty Nichol, popularly known as McG.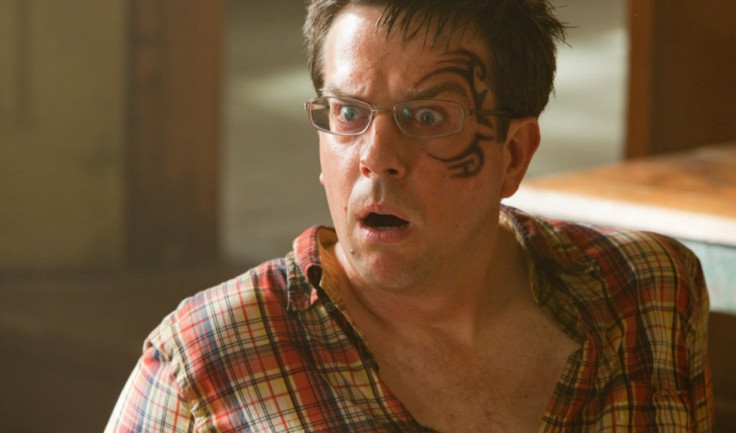 © Copyright IBTimes 2023. All rights reserved.