'The Elder Scrolls 6' Rumors: Will Microsoft's Acquisition Of Bethesda Alter Game Development?
KEY POINTS
"The Elder Scrolls 6" releasing on all platforms is questionable after Microsoft's acquisition of ZeniMax Media
Xbox boss Phil Spencer confirmed that some new Bethesda games will be exclusive to Xbox and PC
Game developers may only start work on "The Elder Scrolls 6" after "Starfield" is released
The big news of the week is Microsoft's official acquisition of ZeniMax Media, the parent company of Bethesda. Following this development, fans are now wondering what the future of "The Elder Scrolls 6" holds.
One thing that is for sure is that Microsoft will now call the shots for "The Elder Scrolls" franchise. And the next big announcement that gamers are awaiting is "The Elder Scrolls 6." As of this writing, there is no official word if Bethesda will have a version for the PlayStation 5 and everything is up in the air.
Further, Xbox top brass Phil Spencer gave an update on what fans can expect from the deal. He stressed that the recent Bethesda acquisition will pave the way for a better gaming experience moving forward and that there will be some new titles that will be exclusive for Xbox consoles and PC.
"This is the next step in building an industry-leading first-party studios team, a commitment we have to our Xbox community," said Spencer.
"With the addition of the Bethesda creative teams, gamers should know that Xbox consoles, PC, and Game Pass will be the best place to experience new Bethesda games, including some new titles in the future that will be exclusive to Xbox and PC players," he continued.
It appears not all games coming out of Bethesda will be available on other gaming platforms, but this may be about future content. No game titles were mentioned, but one that could raise concerns is "The Elder Scrolls 6." There is a slight chance that it could still come out for the PlayStation 5, something that would make sense since it is a popular intellectual property that deserves to be played on as many platforms as possible.
As of this writing, there remains no official word on when "The Elder Scrolls 6" will be released, PC Gamer noted. Most believe that it may take years before it comes out and that game development will not start until "Starfield" is released.
"Starfield" is the next big project for Bethesda, believed to be the first game title coming out before anyone can think of "The Elder Scrolls 6." But until an official release date is given, everyone can only wait – including those eagerly anticipating "TES6."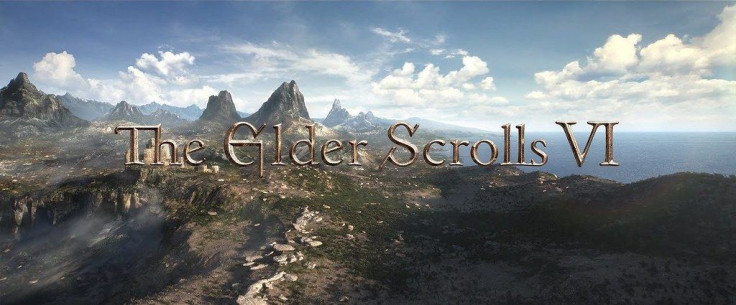 © Copyright IBTimes 2023. All rights reserved.