Election 2016: Harvard's Lawrence Lessig Scores $1 Million For Democratic Presidential Run, Fundraising Still Dwarfed By Sanders And Clinton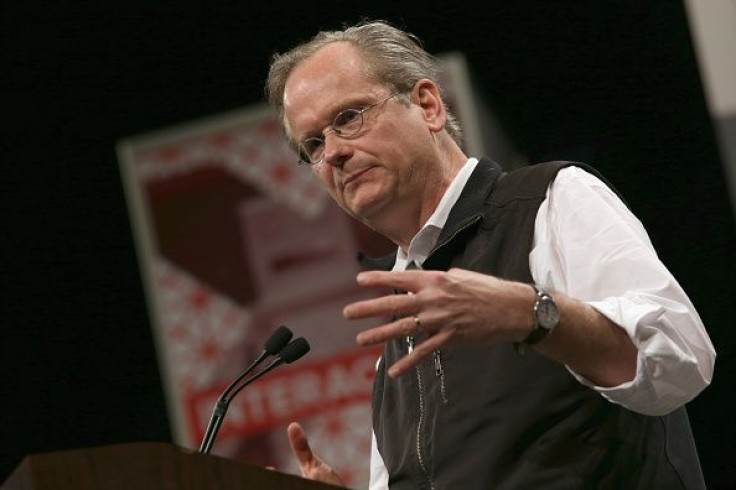 Harvard law professor and campaign-finance reform advocate Lawrence Lessig hit his fundraising goal of $1 million dollars on Sunday, four weeks after setting up a crowdsourcing fund to run for the Democratic presidential nominee, according to his website.
"We must fix the rigged system," Lessig's website says. "82 percent of Americans believe the system is rigged. Before we listen to more politicians' promises, we must find a way to un-rig that rigged system. "
Lessig's million-dollar haul still leaves him lagging well behind current Democratic Party favorite Hillary Clinton, who raked in $45 million in just the first quarter of fundraising this year, according to NBC News. Meanwhile, Clinton's populist rival Sen. Bernie Sanders (Ind.-VT) took in $15 million, according to CNN. Sanders is currently leading Clinton in New Hampshire and gaining in Iowa, two NBC News/Marist polls reported this week.
When asked about the difference between himself and Sanders, Lessig told Bloomberg Politics that, while he admires his fellow candidate, "Bernie is pushing a different equality."
"Bernie is talking about wealth equality, economic equality," Lessig said. "And while personally I agree with much of what he says about the incredible harm that's been done by the incredible inequality that's been produced, the reality is: America is not united around the idea of wealth equality the way America is united around the idea of equality among citizens."
Lessig said that while he is pushing an agenda that could actually unite America, Sanders is pushing an agenda that "all of America does not love. That's a very big difference between the two of us," he said.
Lessig has said that his platform revolves around one thing: reforming America's system of campaign finance. He proposes to create and pass the Citizen Equality Act, a bill that would advance voting rights legislation, attack the practice of gerrymandering and dismantle the pipelines of big money into public campaigns, Lessig says.
According to Lessig, the plan would "give every voter a voucher to contribute to fund congressional and presidential campaigns; it would provide matching funds for small-dollar contributions to congressional and presidential campaigns. And it would add effective new limits to restrict the revolving door between government service and work as a lobbyist."
If the proposal were to become law, Lessig has said he would step down as president and let his vice president run the country. He has not yet said publicly who that person would be.
© Copyright IBTimes 2023. All rights reserved.
FOLLOW MORE IBT NEWS ON THE BELOW CHANNELS