Electronic Arts Announces 'Star Wars: Squadron' After Xbox Leak, Trailer To Release Monday
KEY POINTS
Promotional art leaked on Xbox.com Friday that continued circulating on social media after it was pulled down
Electronic Arts officially announced the game, "Star Wars: Squadrons," and an official image of the leaked art on Twitter
A trailer for the game is scheduled to release at 11 a.m. Monday, three days before the EA Play Live event
Following a leak on the Xbox website Friday, Electronic Arts officially announced its latest "Star Wars" game, titled "Star Wars: Squadrons."
The newest "Star Wars" game from EA leaked on Xbox.com in the form of the game's promotional art ahead of its announcement. Featuring the tagline "Pilots Wanted," the art shows Imperial and Alliance starfighters, like the popular X-Wing and TIE Fighter, on an apparent collision course with two pilots at the center.
While the art was pulled shortly after, it continued to circulate on social media.
EA ultimately made an official announcement around 2 p.m. Friday, sharing the same art with the game's official title on Twitter. It also said an official trailer would be released online at 11 a.m. Monday, three days ahead of the EA Play Live event that will feature "world premieres, news and more."
It marks the return to a popular subset of "Star Wars" games focused solely on starfighter combat. One of the best known series was the "Star Wars: Rogue Squadron" trilogy that began on Nintendo 64 and continued on Nintendo GameCube. The games put players in the cockpit of several "Star Wars" starfighters as they fought in new and iconic battles set during the original "Star Wars" trilogy.
Similar titles included "Star Wars: Starfighter," "Star Wars: Jedi Starfighter," "Star Wars: TIE Fighter," and "Star Wars: X-Wing vs. TIE Fighter." Starfighters also play prominent roles in many other "Star Wars" games, most recently having dedicated modes in EA's "Star Wars: Battlefront" games.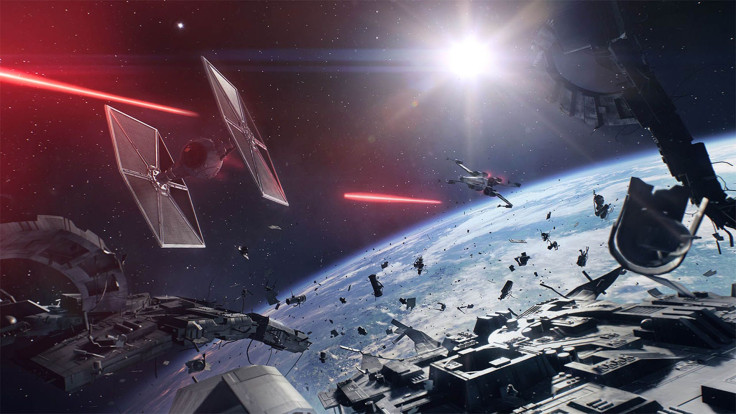 © Copyright IBTimes 2023. All rights reserved.