'Elementary' Canceled Or Renewed For Season 6?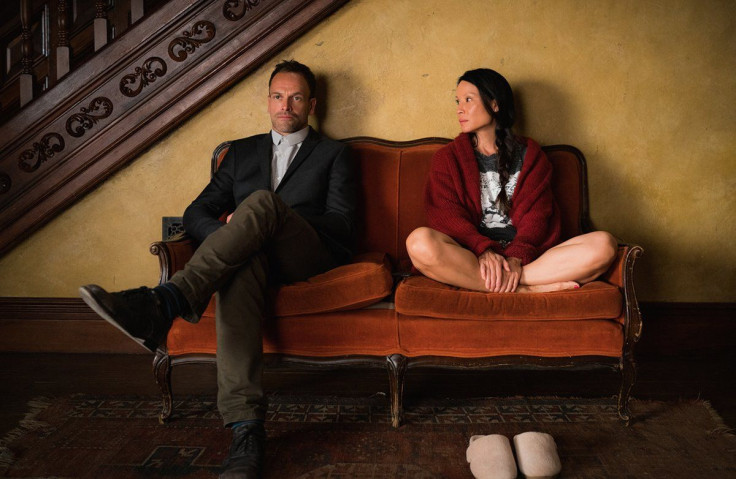 CBS has already renewed 19 series for the next TV season, but for the first time since "Elementary" premiered in 2012, the crime drama series is not included in the list of early renewals. While that's pretty alarming for fans, the show still has a good chance to be renewed for Season 6.
According to Deadline, Sherlock (Jonny Lee Miller) and Joan (Lucy Liu) will likely return for another season because the Rob Doherty-created series is making writer staffing deals for Season 6. And even though "Elementary's" linear ratings in the Sunday, 10 p.m. time slot are soft, the show has off-network streaming and subscription deals with WGN America, Hulu Plus and other broadcast stations, which collect up to $3 million per episode.
READ: How did "Elementary's" Aidan Quinn prepare for his TV directorial debut?
CBS also owns "Elementary" 100 percent, and because ownership plays a big role in renewing existing series, it won't be a surprise if the show gets picked up for another season. In fact, during an investor conference last May, CBS Corporation CEO Leslie Moonves used "Elementary" as an example of a program ownership success story, sharing that the show "made approximately an $80 million profit for the corporation" in 2015.
In related news, CBS pre-empted last Sunday's episode of "Elementary" after the final round of the Masters golf tournament went to a sudden-death playoff. The said installment (Season 5, episode 19) is now slated to air this Sunday at 10 p.m. EDT following the Bee Gees music special.
According to the synopsis for the episode, Sherlock is still upset after Shinwell (Nelsan Ellis) assaulted him at the very end of Season 1, episode 18. But instead of seeking retribution from the ex-con, Sherlock opts to take out his anger by dismantling a local organization of private investigators and solving the murder of a man he considered one of New York's worst private investigators.
© Copyright IBTimes 2023. All rights reserved.