Elementary School Teacher, Becky Jo Evans, Hailed A Hero For Shielding Students With Her Body When Oklahoma Tornado Hit [PHOTO]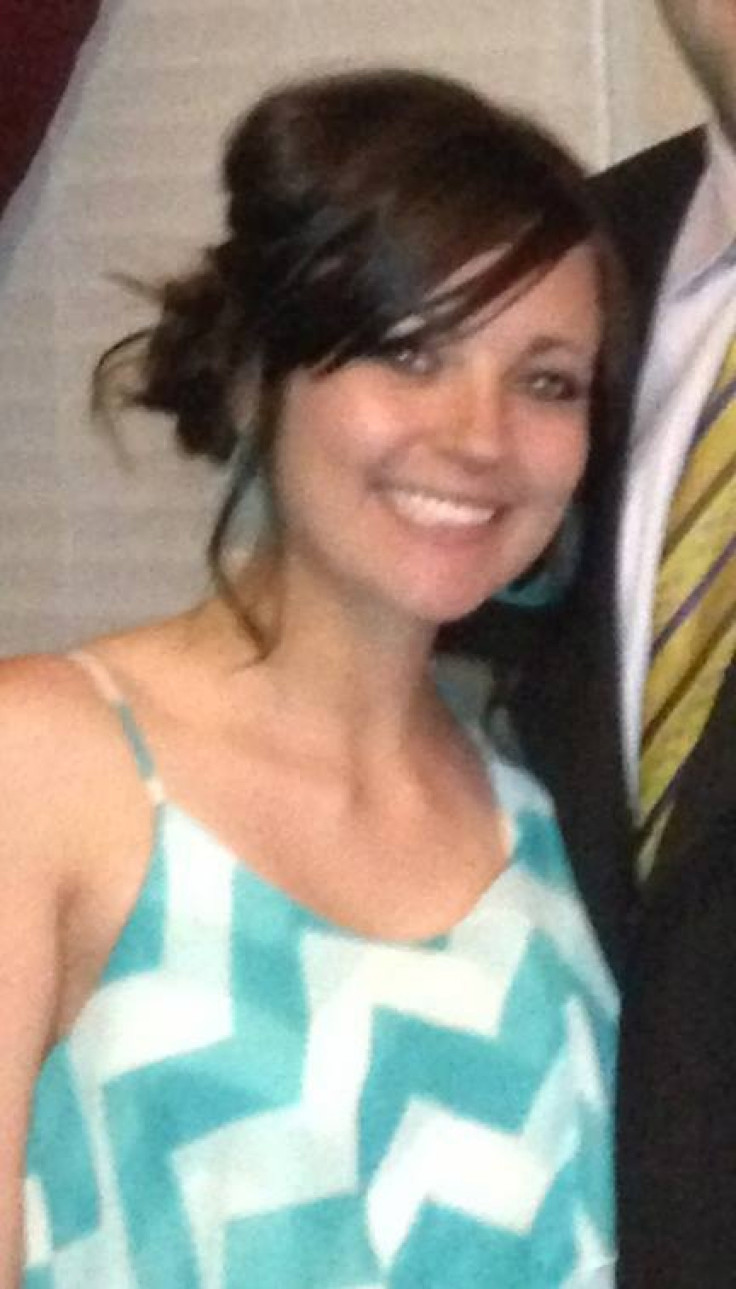 When the massive tornado tore through the Oklahoma City area, all Edie Cordray wanted to do was get in her car and drive to the scene. Her best friend, Becky Jo Evans, is a first grade teacher at Plaza Towers Elementary School in Moore Okla. News reports had shown the rubble of what used to be a school, and both Evans and her students were reported missing.
Cordray, who lives in nearby Norman, asked her church congregation to pray and her pastor convinced her to stay home. By Monday evening, Evans had been found, thankfully in good shape. Cordray spoke with her and has called her a hero, she told The Los Angeles Times.
Evans told Cordray over the phone that she got some of her students into a bathroom. As the walls began to crumble, she jumped on the children, using her body to shield them.
"There's still a lot of confusion on where the kids are," Cordray said. Evans was unsure about how many survived.
Plaza Towers Elementary School was one of two schools leveled by the deadly tornado. Many of the students reportedly were hiding in closets, classrooms and bathrooms, ABC News reports.
Plaza Towers' roof was torn off, walls were knocked down and the playground is a heap of twisted metal and splintered wood. Rescue workers passed survivors down a human chain to a triage center in the school's parking lot.
Oklahoma Lt. Gov. Todd Lamb told ABC News that the walls of Plaza Towers Elementary School were "pancaked." Some students drowned in the school's basement area, CNN reports.
At least 51 people – including 20 children – were killed by the EF4 tornado that packed winds of up to 200 mph. The Oklahoma Medical Examiner's Office is expecting to find about 40 additional bodies, including about 20 children, according spokeswoman Amy Elliott.
Cordray says she told Evans she was a hero – and this time nothing could stop her from getting in her car to be with her friend.
"After I knew she was OK, I knew I was not going to go to bed until I saw her and hugged her," Cordray told The Los Angeles Times.
© Copyright IBTimes 2023. All rights reserved.