'Elementary' Spoilers: Sherlock, Joan Will Meet The Brains Behind SBK In Season 5 Finale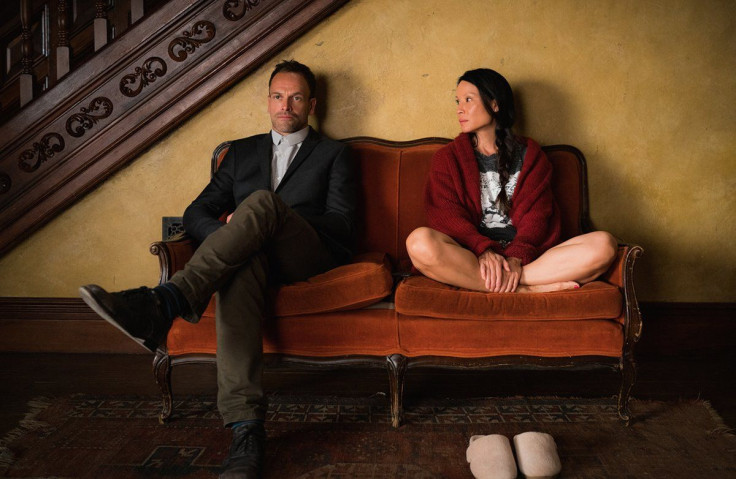 Sherlock Holmes (Jonny Lee Miller) and Joan Watson (Lucy Liu) are going to meet other members of SBK in Season 5 finale of "Elementary."
In a recent interview with TVLine, executive producer Rob Doherty revealed that Sherlock and Joan finally get the motivation to investigate SBK by themselves, leading them to come face-to-face with some of Shinwell's (Nelsan Ellis) fellow gang members in Season 5, episode 24.
"SBK lands squarely in Sherlock and Joan's cross-hairs," Doherty said of what viewers can expect from the season finale. "We're going to meet the brains behind SBK [and] more of the players and the people that Shinwell has alluded to."
READ: Rob Doherty talks "Elementary" Season 6 renewal odds
But as Sherlock and Joan get deeper into the investigation, "the more strain [it puts on their] relationship," Doherty teased. "We're going to see them not working at odds, but working very independently of one another," he added.
While Doherty didn't reveal what led Sherlock and Joan to look into SBK, a log line released by CBS for the Season 5 finale reveals that a gang war, possibly involving SBK, erupts in New York City. While Captain Gregson (Aidan Quinn), Detective Bell (Jon Michael Hill) and the rest of the New York Police Department work to contain the violence, Sherlock and Joan probe into the murder that might have triggered the gang war and find out that a familiar face is behind of it all.
Doherty also revealed to TVLine that the season finale ends with "a cliffhanger in a couple of respects," so in the event CBS decides not to pick up "Elementary" for Season 6, "viewers might be left without closure."
"Elementary" Season 5 finale is slated to air on Sunday, May 21 at 10 p.m. EDT on CBS.
© Copyright IBTimes 2023. All rights reserved.