Elizabeth Thomas Did Not Go Willingly With Tad Cummins, Family Attorney Says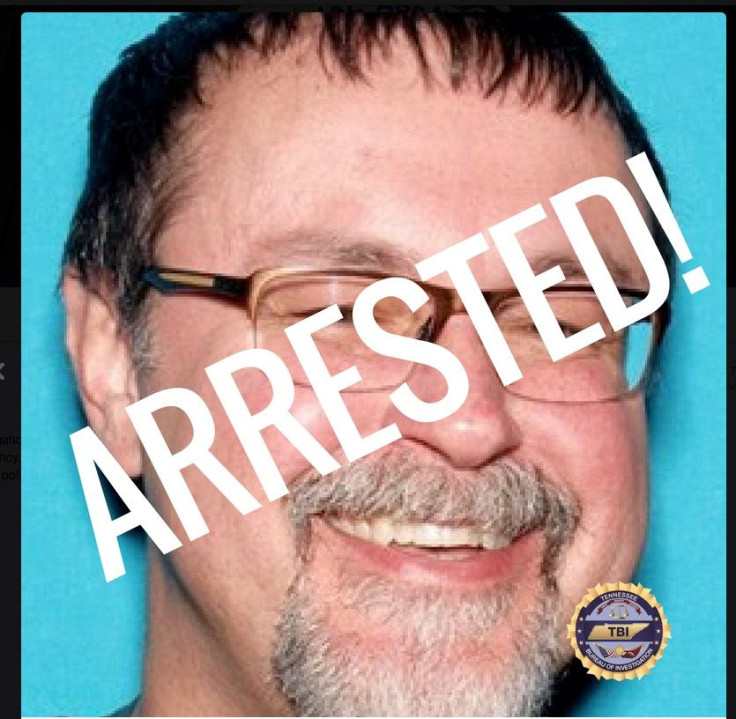 Following reports that Elizabeth Thomas may have fled Tennessee willingly with Tad Cummins, her family's lawyer said she absolutely did not go voluntarily. Cummins and Thomas were missing from Culleoka, Tennessee for 38 days before finally being located in a remote part of Northern California.
The idea that Thomas may have left willingly was "amazingly absurd," the Thomas family attorney, James Whatley, told People Wednesday.
"This is classic grooming and manipulation," Whatley said. "And I predict this case will be studied years in the future about how authority figures like Tad Cummins can mess up young children who believe their lies and are manipulated into doing things they would never do."
Read: Tad Cummins Had Sex With Elizabeth Thomas 'Most Nights,' Says FBI Agent
An Amber alert was issued for 15-year-old Elizabeth April 20 after she left her family's home for a local restaurant and never returned. Police immediately suspected Cummins, 50, Elizabeth's former high school teacher who was under investigation for having an inappropriate relationship.
Members of the public were quick to point to Elizabeth's Instagram, in which she frequently posted about love and relationships. Elizabeth's bio on Instagram was also changed at some point to say that she was a "wife."
Investigators at the time of their disappearance immediately advised the public that this could not have been a consensual, romantic relationship.
"She is 15, a child. He is 50, a grown man. She's a high school freshman. He's a former teacher. This is, and was, not a romance," Tennessee Bureau of Investigation director Mark Gwynn told reporters after the two went missing. "This was manipulation solely to benefit Tad Cummins. This is not a fairy tale. This is a case of kidnapping."
Cummins, who was arrested immediately when they were finally located, maintained his innocence.
"Mr. Cummins never employed violence, force, or threats," said court documents filed for Cummins and obtained by People. "At no time was the alleged victim held at gunpoint, hit or forcibly held. In fact, it appears that she desired to leave a broken home and a school where she was a bullied outsider."
Cummins' public defender, Benjamin Galloway, issued a statement reiterating that Elizabeth was not forced to go with Cummins, noting that he had "no history of violence and no criminal history whatsoever."
Cummins was charged with transporting a minor across state lines with the intent to engage in sexual activity but could face additional charges of statutory rape after reports emerged that the two had a sexual relationship. FBI agent Utley Noble confirmed in testimony that Cummins had sex with Elizabeth "most nights" and Cummins estranged wife said he confirmed it to her as well.
Read: Tad Cummins' Daughter Breaks Silence On Alleged Kidnapping
"I asked, 'Well, did you sleep with her?" Jill Cummins told Inside Edition in April, regarding a conversation she had with her husband after he was arrested. "And he said, 'Yes, I did,' and I didn't want any details."
Elizabeth herself was reunited safely with her family and turned 16 Wednesday. The family told People they planned a quiet birthday celebration for her.
"[She] needs love over anything else," Elizabeth's older sister, Kat Bozeman, told People. "Love is what's going to heal her. We're going to show her we love her unconditionally."
© Copyright IBTimes 2023. All rights reserved.