Elizabeth Warren Urges Treasury Secretary Yellen To Regulate Cryptocurrency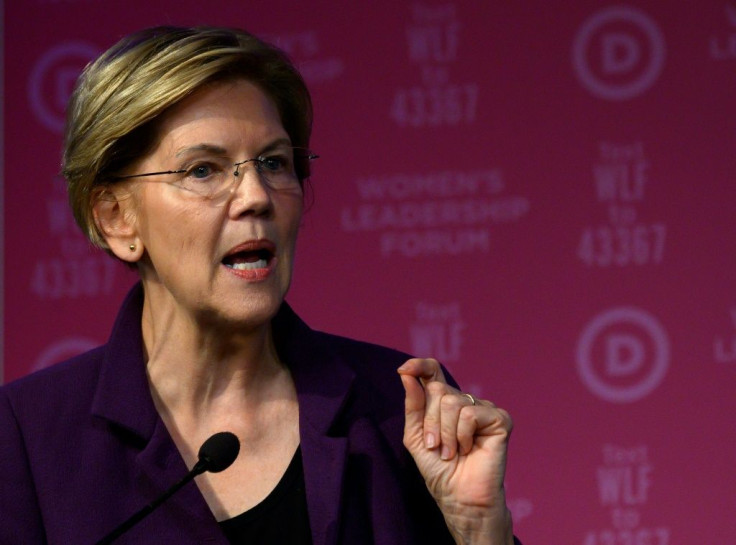 Sen. Elizabeth Warren, D-Mass., has urged Treasury Secretary Janet Yellen to regulate the cryptocurrency market which she says poses a growing risk to the financial system.
As a longtime member of the Senate Banking Committee, Warren has been a critic of the big banks and she is quickly becoming a critic of cryptocurrency due to its unregulated and volatile nature and has said that "cryptocurrencies can touch or ripple through nearly every corner of the financial system."
More than 2,000 cryptocurrencies are available to investors, carrying a market value that could exceed $2 trillion.
Warren says she is very concerned about stable coins, decentralized finances, exposure to hedge funds, and risks to banks.
"FSOC should review this matter and determine whether it is appropriate to utilize its statuary authority to contain the systemic risks posed by the growing cryptocurrency market," Warren said. " The longer the United States waits to adopt the proper regulatory regime for these assets, the more likely they will become so intertwined in our financial system that there could potentially be serious consequences if this market comes under stress."
Warren firmly believes the FSOC must act quickly to address the risks in the cryptocurrency market to ensure the safety of consumers.
"As the demand for cryptocurrencies continues to grow and these assets become more embedded in our financial system, consumers, the environment, and our financial system are under a growing threat," she said.
Cryptocurrency poses many risks, such as not being backed by centralized banks, so a loss of confidence means a loss in value. Cryptocurrency can also attract criminals who will break into exchanges, drain digital wallets, and infect individual computers with malware that steals cryptocurrency. Due to cryptocurrency's unregulated nature, it is more susceptible to fraud.
These risks are the reason why Warren had asked the Securities and Exchange Commission to start regulating the crypto market earlier this month.
"Cryptocurrencies and other digital assets do pose significant risks currently, and the risks they impose increase as they permeate the traditional financial system and more people invest," said Angela Walch, a research fellow at the Center for Blockchain Technologies.
© Copyright IBTimes 2023. All rights reserved.