Elon Musk May Be Planning Alternate Social Media Platform After Twitter Saga
KEY POINTS
Elon Musk might be up to something with X.com domain
Musk repurchased the defunct domain from PayPal in 2017
He might be forced to pay $1 billion separation fee to Twitter if he loses the lawsuit
Elon Musk may be at loggerheads with Donald Trump, but it looks like he might be taking a page out of the ex-president's book by subtly mentioning plans to launch his own social media platform.
Musk is currently battling a lawsuit from Twitter after backing out from the highly publicized buyout deal.
The 51-year-old's expertise in innovation is much discussed along with the alleged scandalous details of his personal life. He's not someone to shy away from rubbishing certain media reports, just like Trump has continued to do so. In a similar fashion, he has been open about future plans -- one of which includes the launch of X.com as a social media platform. So what do we know about it?
Musk made the revelation Tuesday on Twitter after being asked if there was a plan in the works.
"Have you thought about creating your own social platform? If Twitter deal doesn't come through," a user asked, to which Musk promptly replied, "X.com".
Here's what we know about the proposed social media platform, a defunct domain that Musk reacquired in 2017. Musk was 28 when he first launched X.com in December 1999 as an online banking service. He'd envisioned it as "a full-scale banking and investment services site that offered everything from checking accounts to insurance services, mortgage lending, and bonds," according to a report.
The business flourished exceptionally and secured 100,000 customers within two months of launch - a mammoth feat compared to 130,000 customers of the then-largest e-bank Etrade Telebank. There were hiccups on the way and the company was forced to admit its initial site design was not secure enough to prevent fraud before devising a method to resolve the issue.
Then came the big move of merging with Confinity in 2000, which later became PayPal, and shortly after Musk was fired from the company. The domain stayed with PayPal till Musk bought it back in 2017.
"We are delighted to sell the domain x.com back to its previous owner, Elon Musk," said Amanda Miller, Director of Corporate Communications at PayPal.
Miller didn't comment on the financials then.
Musk had shared the happy news on Twitter, writing, "Thanks PayPal for allowing me to buy back http://X.com! No plans right now, but it has great sentimental value to me." It now appears that Musk might finally be up to something with the domain name once the Twitter saga concludes.
If he loses the lawsuit, the court will force him to pay $1 billion separation fee to Twitter, apart from the possibility that he will be asked to carry on with the purchase regardless. The deal included a "specific performance clause" provision, which will allow the court to ask Musk to buy the company as long as he had the funds - which he claimed he did in May.
The same month, he announced the Twitter deal was on temporary hold due to "pending details supporting calculation that spam/fake accounts do indeed represent less than 5% of users."
Speaking of X.com's launch, Musk's fans are already looking forward to it. "Personally excited to create an account on http://x.com when ready@elonmusk" read a tweet.
"Please start a new platform. Twitter is populated by people who hate you and will seek to sabotage you. Ask DJT how hard it is to get things done with an entrenched team who hates you," tweeted another.
"Either way world needs a "sane and sanitized" social media platform with real people running and collaborating at the same time, thoughts Elon? Could http://X.com be the way forward?" enquired another user.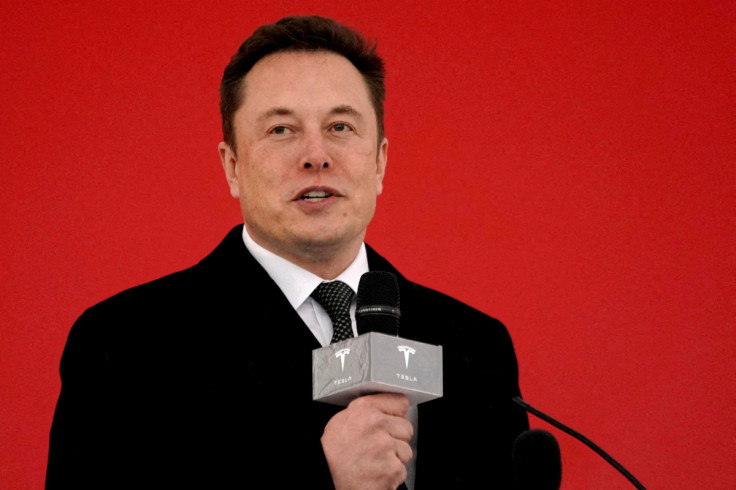 © Copyright IBTimes 2023. All rights reserved.