Elon Musk Is Not Testifying For Amber Heard In Johnny Depp Defamation Trial: Report
KEY POINTS
Elon Musk's attorney said he would not testify in Johnn Depp's defamation trial
A source with knowledge about the trial said Franco would not take the stand
Musk and Franco were among the witnesses Heard had listed during the pre-trial
Elon Musk and James Franco will not join the ongoing televised defamation trial involving Johnny Depp and Amber Heard.
Last month, the SpaceX and Tesla CEO and the "Why Him?" star were among the names mentioned who could testify for the "Aquaman" star. However, Musk's lawyer, Alex Spiro, told E! News Wednesday that he would not be testifying.
A source with knowledge on the trial confirmed to the New York Post that Franco would not take the stand either. The "True Story" star was linked to the case when Depp sued the British tabloid The Sun for calling him a "wife-beater," which he vehemently denied. Depp lost the case, and his petition to appeal was denied.
During the pre-trial filings, Musk and Franco were listed as potential witnesses for the "London Fields" actress. Depp alleged that Heard had an affair with both Musk and Franco when they were still together. The "Minamata" actor claimed that Heard had an affair with the billionaire "no later than one month" after their 2015 marriage. However, Musk's rep denied it.
"Elon and Amber didn't start seeing each other until May 2016, and even then it was infrequent. Their relationship didn't become romantic until some time later," Musk's rep said, Vanity Fair reported.
Several netizens reacted after learning that Franco and Musk would no longer be joining the trial. Some were hoping they could testify that Heard had no bruises to support Depp. But since they were supposed to be Heard's witnesses, others said their absence would not help because they felt that the "3 Days to Kill" star was already losing the case. Many also approved of Musk's decision, saying he was too busy for Depp and Heard's issues.
"But wasn't it @elonmusk who was seen with her in the elevator the day after a 'violent' fight with Johnny Depp? Wouldn't he be the perfect person to help her story? Can he be added to JD's witness list? I imagine he'd be truthful, which would further prove JD's defamation claim," one wrote.
"I doubt he needs to either way, nor do I know why he would. I mean, Amber has buried herself, and I'm half-convinced her lawyers are throwing the case at this point," a different user commented.
"Good decision. Musk is too busy for this nonsense," another added.
One speculated that Heard probably already knew Franco and Musk won't testify but still put their name to make her case strong. Another agreed, "Yes, I totally agree she just wrote them on the list, but she knew they weren't going to testify."
The "Pirates of the Caribbean" actor is suing Heard for $50 million for the 2018 op-ed she wrote for the Washington Post about surviving domestic abuse. Depp claimed that even without mentioning his name, the article was about their relationship and called the claims "fictitious."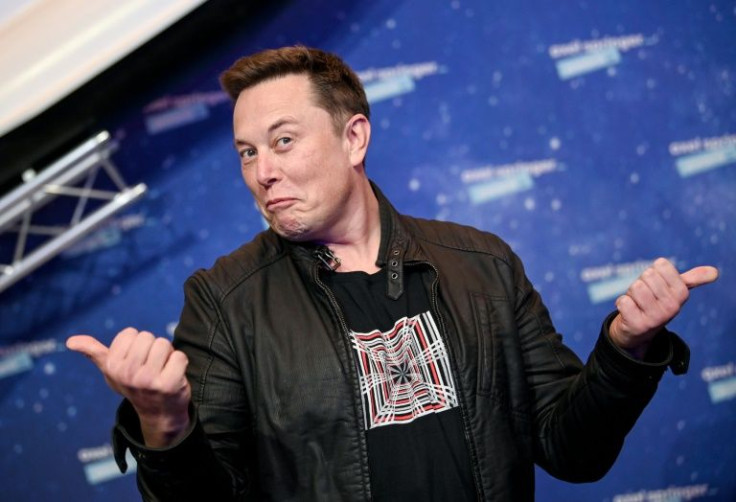 © Copyright IBTimes 2023. All rights reserved.