Howard Stern's Criticism Of Johnny Depp Backfires; Twitter Calls Radio Host 'Narcissist'
KEY POINTS
Johnny Depp's fans came to his defense after Howard Stern called the actor a "narcissist"
The radio personality also accused Depp of "overacting because he's writing his own material as he goes along" during the trial
Some social media users agreed with Stern
Johnny Depp's fans and supporters came to his defense after Howard Stern called the actor a "huge narcissist" and accused him of "overacting" in his ongoing defamation trial against ex-wife Amber Heard.
The 68-year-old host claimed on his SiriusXM radio show Monday that Depp wanted the trial, currently being heard at Fairfax, Virginia, to be televised because "that's what narcissists do."
Stern also accused Depp of putting on a show and "overacting because he's writing his own material as he goes along" during the trial. The radio personality further claimed that the legal battle is "not going well" for both the actor and Heard.
Stern's comments did not sit well with Depp's fans and supporters, who took to Twitter to slam the radio show host.
"Sounds like Howard Stern is a narcissist too. Isn't that what you do every day on air?! Act, bring people on, put your s--t out in the open EVERY day?!" one Twitter user commented.
"Howard Stern's comments on Depp are the opposite of reality. He doesn't understand the concept of 'telling truth without fear.' Get your facts straight, Howard! You are trying to silence a man who has been wronged by this narcissist woman Amber Heard," another wrote.
"Howard Stern having an opinion on anything at all is an absolute joke to me, but him calling Johnny Depp a narcissist is even funnier... Takes one to know one," a third user claimed.
Some appeared to offer an explanation for why the trial was televised.
"The media would not have reported things accurately if this was not on live TV. Now, everyone who knows an Amber Heard realizes they are not alone. There are lots like her," one person claimed.
"If only Depp could rely on the media to report what happens inside the courtroom truthfully and accurately, then maybe he wouldn't have needed it to be televised. But we all see what happened before," another alleged.
But Heard's supporters and a number of Twitter users sided with Stern.
"Spot on, Howard, as usual! These people supporting 'poor Johnny' are so easily conned," one Twitter user commented.
"I can't believe I'm agreeing completely with Howard Stern of all people. #IStandWithAmberHeard," another wrote.
"I have said this from the beginning. Lots of people defending him and he wanted it on TV. I even mentioned how his voice was different. I agree with Stern that Depp is a narcissist and wants to silence Amber forever," a third person claimed.
"I'm not a Stern guy, but I agree with this," a different netizen commented.
Depp is suing Heard for $50 million over a 2018 op-ed she wrote for the Washington Post about surviving domestic abuse. Depp acknowledged that it did not mention him by name but argued that the allegedly "fictitious" abuse claims were "clearly" about him and that they ruined his career.
Heard has filed a countersuit against Depp seeking $100 million in damages, alleging that his legal team falsely accused her of fabricating claims against the actor.
Depp's cross-examination concluded Monday. Heard has not yet testified, though she is scheduled to do so in the coming days.
A number of celebrities have come forward to show support for Depp amid the defamation trial, including Ireland Baldwin, who wrote on Instagram Stories last week that she hopes the actor "gets his reputation and his life back. And I hope he's in like 5 'Pirates' movies."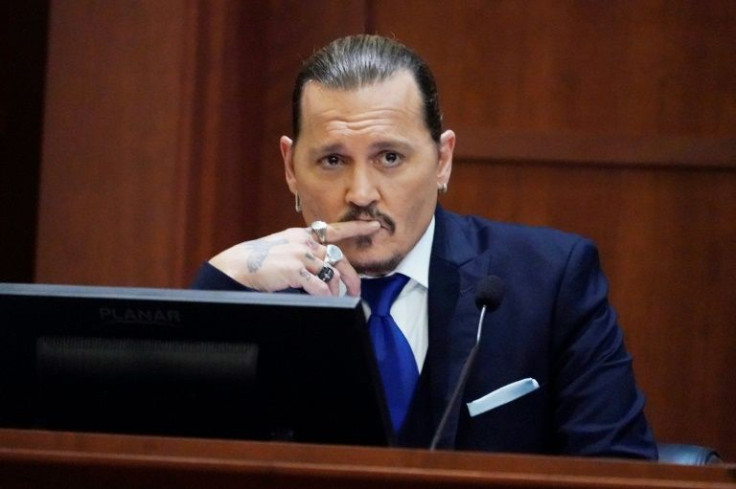 © Copyright IBTimes 2022. All rights reserved.
FOLLOW MORE IBT NEWS ON THE BELOW CHANNELS