Elon Musk, James Franco To Testify For Amber Heard In Trial For Johnny Depp Lawsuit: Report
KEY POINTS
Elon Musk, James Franco and Ellen Barkin will testify for Amber Heard in the trial for Johnny Depp's defamation lawsuit
"WandaVision" star Paul Bettany will testify for Depp in the April trial
Depp is suing Heard over her 2018 Washington Post op-ed in which she claimed to be a victim of domestic violence
Several famous names are set to testify for Amber Heard in her upcoming defamation trial with ex-husband Johnny Depp, according to reports.
The "Aquaman" star will have her "Pineapple Express" co-star and friend James Franco, actress Ellen Barkin and Tesla CEO Elon Musk testify virtually as witnesses for her at the trial set to begin next month in Virginia, Deadline reported.
Paul Bettany, whose texts with Depp were previously revealed in court, will testify virtually for the "Fantastic Beasts" actor, according to the outlet.
Depp launched a $50 million defamation lawsuit against Heard in 2019, after his ex-wife wrote an op-ed in the Washington Post in December 2018, describing herself as a victim of domestic abuse.
Heard never named Depp in the op-ed, but the actor insists that the article was about him because Heard previously alleged that she suffered two black eyes, a broken nose and a broken lip at his hands in 2015 — allegations he has denied. Depp claimed the op-ed implicated him as an abuser and damaged his reputation, causing him to lose several projects.
In November 2020, Depp lost his libel lawsuit case against British tabloid The Sun for calling him a "wife-beater," with the court upholding the tabloid's claims as being "substantially true."
Heard had attempted to have Depp's case against her dismissed, citing the ruling in her ex-husband's libel case, but a Virginia judge granted Depp the right to pursue his lawsuit last year.
Franco is testifying for Heard in the upcoming trial as the actress previously said in court overseas that she once confided in Franco about the alleged bruises she sustained from a fight with Depp.
Late last year, Page Six reported that Depp sent the subpoena to Franco after May 2016 surveillance video showed Franco getting into an elevator with Heard 24 hours after they had a blowout fight, during which Heard alleged Depp gave her a black eye.
In his lawsuit, Depp also claimed that Heard had an affair with Musk "no later than one month after" after she and Depp got married in 2015.
Depp and Heard split in May 2016, when she sought a domestic violence restraining order against him. Depp denied the abuse claims, and the former couple settled their divorce out of court in August 2016.
A rep for Musk previously said that "Elon and Amber didn't start seeing each other until May 2016, and even then it was infrequent. Their relationship didn't become romantic until some time later," according to People.
Heard made her romance with Musk Instagram official in April 2017, sharing a snap of them with the billionaire sporting a visible kiss mark on his cheek. They later split after a year of dating because the timing wasn't good, an unnamed source told Us Weekly.
In addition to the virtual testimonies, text messages between Depp and Heard and their colleagues will also be aired out in court, including exchanges between Heard and Jason Momoa and "Aquaman" director James Wan, as well as "Justice League" director Zack Synder, Deadline reported.
Messages between Depp and J.K. Rowling, who publicly defended the actor, will also be revealed, according to the outlet.
The trial for Depp's defamation lawsuit against Heard is set to begin on April 11 at the Fairfax County courthouse in Virginia.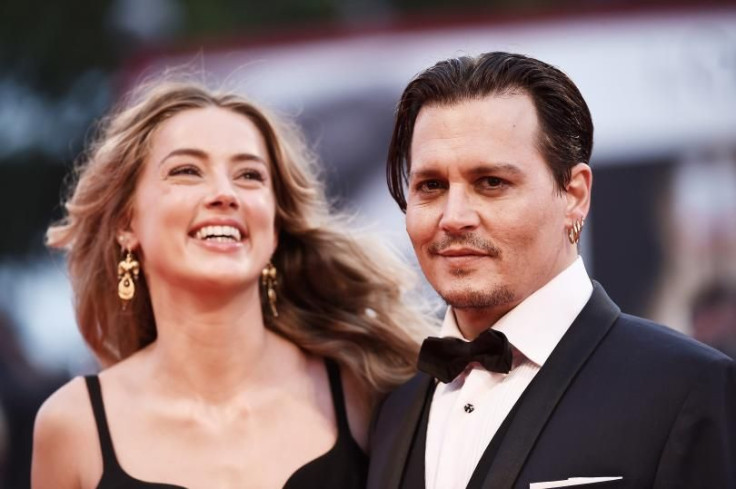 © Copyright IBTimes 2023. All rights reserved.
FOLLOW MORE IBT NEWS ON THE BELOW CHANNELS