Elon Musk Says Kevin McCarthy 'Should Be Speaker' At Start Of 3rd Day Of Voting
Elon Musk tweeted on Thursday that Rep. Kevin McCarthy "should be Speaker" shortly before the California Republican failed for the seventh time in three days to secure enough votes for the House's top job.
"Subtle, but I am beginning to suspect opinions differ on this matter," Musk tweeted, "if not McCarthy, then seriously who?"
A group of hardline Republican rebels are refusing to vote for McCarthy in the narrowly divided House. McCarthy needs 218 votes if every member of Congress votes and can afford to lose only four Republican votes. At least 19 Republicans have voted against him in every round. Twenty Republicans voted for another candidate in the latest round. The House cannot conduct business or swear in newly elected members until a Speaker is elected.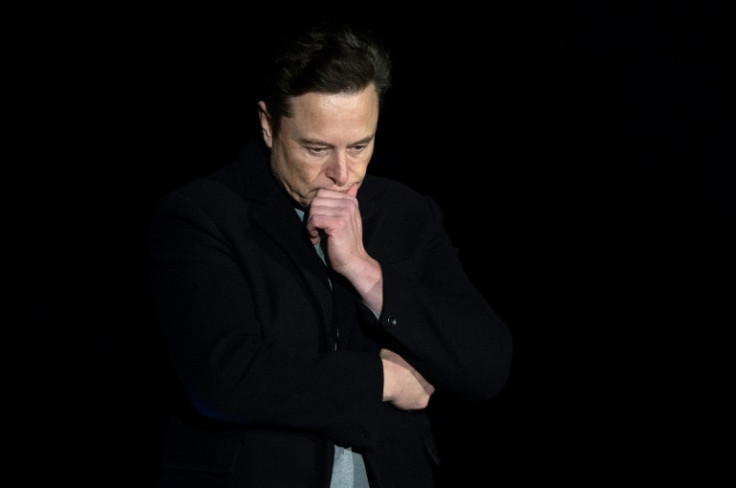 According to data from the Federal Election Commission, Musk has donated $13 million to McCarthy's campaigns since 2011.
McCarthy has also praised Musk for the Twitter takeover.
"Elon believes in freedom. Elon is an entrepreneur. Such an American success story," McCarthy tweeted.
He also urged the public to "stop picking on Elon Musk," further saying, "we'll no longer let the government go after you simply because of their political views."
The Twitter CEO's endorsement came a day after former President Trump took to his his social media platform Truth Social to urge the GOP to select McCarthy.
"VOTE FOR KEVIN, CLOSE THE DEAL, TAKE THE VICTORY," Trump said. "Kevin McCarthy will do a good job, and maybe even a GREAT JOB - JUST WATCH!"
© Copyright IBTimes 2023. All rights reserved.