Elon Musk Shares Used Falcon 9, Dragon Photos For Upcoming NASA Delivery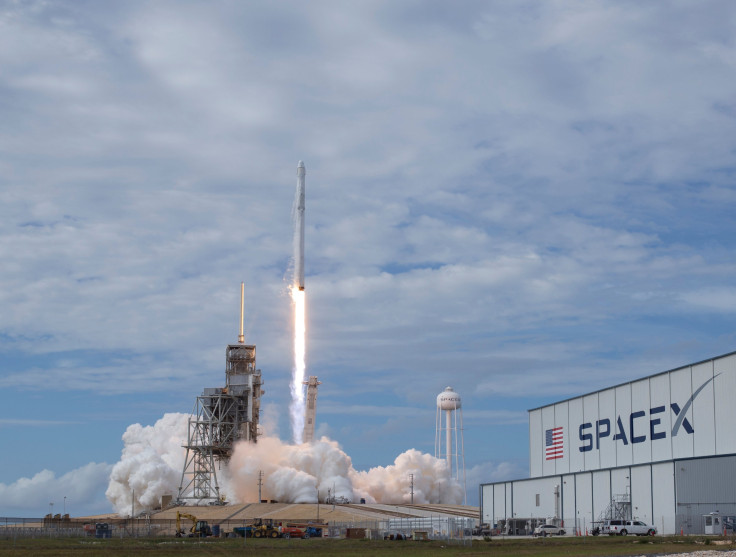 Ahead of SpaceX's thirteenth cargo delivery mission to the International Space Station (ISS) for NASA, scheduled for Dec. 12, CEO Elon Musk shared photographs of both the Falcon 9 rocket and the Dragon spacecraft that will be used on the mission. It will be the first time the company "will attempt to refly both an orbital rocket and spacecraft" on the same mission, Musk said Thursday night.
Reusing the rocket and the spacecraft drastically reduces the cost of making trips to space, which is why NASA has been very enthusiastic about using the services of SpaceX for supply missions to the ISS. The company initially won the contract for the space agency's Commercial Resupply Services (CRS, after which SpaceX names it ISS missions, the upcoming one called CRS13) for a total of 12 flights, at a cost of about $1.6 billion.
At the time NASA awarded the contracts, Orbital ATK was awarded eight flights as well, valued at about $1.9 billion. That itself shows the relative cost-efficacy of the SpaceX model. Of course, there is also the fact that the Dec. 12 launch is one more than the initial flights SpaceX was awarded.
SpaceX will launch its Falcon 9 rocket, with the Dragon payload, from SLC-40 at Cape Canaveral Air Force Station, Florida. After sending the spacecraft on its way to the ISS, the rocket will return to Earth to attempt a landing at Landing Zone-1 at the Air Force Station. The launch time is 11:46 a.m. EST.
© Copyright IBTimes 2023. All rights reserved.