Elon Musk's Cryptic Hints Spark Speculation Of Imminent Dogecoin Integration On 'X' Platform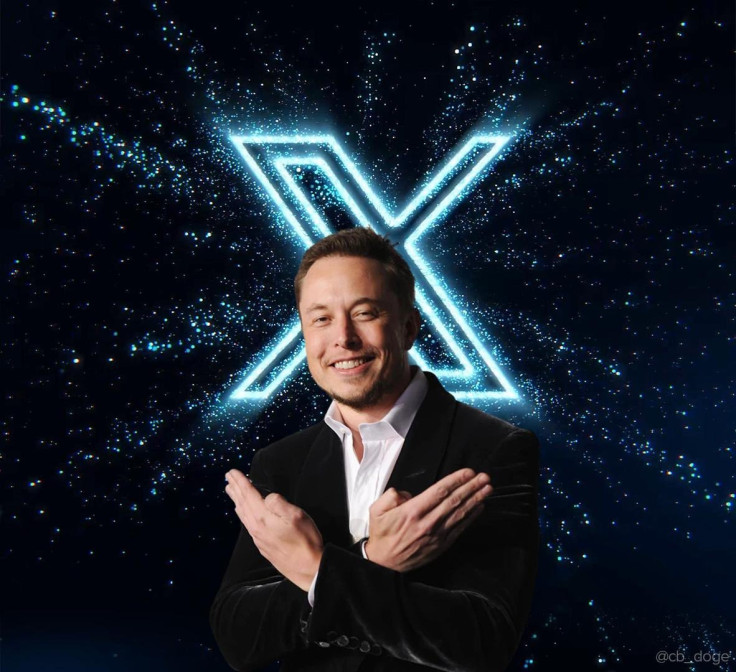 Tech billionaire Elon Musk is believed to have subtly suggested the imminent integration of Dogecoin (DOGE) on his social media platform "X," as some members of the crypto community have spotted several supposed hints. Speculations are rife that this major development could happen soon.
Recently, the rebranding of the social media platform Twitter to "X" allowed Dogecoin (DOGE) and several other crypto assets to defy the market and surge, despite red indexes at the start of the week.
Dogecoin holders have more reasons to HODL (crypto speak for hold) their holdings, as it appears that Musk plans to integrate DOGE into his "everything app" X, based on discoveries by some X users.
After the rebranding, Musk changed his location on X to 𝕏Ð, leading to speculations that 𝕏 referred to the social media app and Ð to the iconic symbol of the meme coin DOGE.
In another instance, Musk interacted with one of X's engineers, Jonah Katz, and recalled the time when the platform rebranded to a Shiba Inu dog, which is a reference to the mascot of Dogecoin.
"Twitter could rebrand to a donkey, and I'd still scroll for 6 hours a day," the engineer said, with Musk responding with a face with tears of joy emoji and the statement, "We rebranded to a Shiba Inu dog for a while. No impact."
Raoul Pal, co-founder, and CEO of Real Vision, joined the discussion centered on the integration of Dogecoin on X and noted that Musk "will use crypto to be able to make global payments for creators, etc. My guess is he uses DOGE," before adding, "He will also integrate payments and brokerage soon too, as all financial conversation happens here. Let's see how it evolves... for better or worse."
While the SpaceX CEO has not yet said anything about integrating the meme coin into the "everything app," pseudonymous crypto analyst CryptoKaleo predicted that the announcement of this supposed integration might happen in the next several weeks.
"If I had to guess, Elon will take another few days, maybe even a few weeks, to actually say how he plans on integrating DOGE into X. I think there's a solid chance he actually does something this time, though, and him including it in his bio at the same time as the X rebrand isn't just a coincidence," the crypto analyst said.
"So, I believe it's a pretty solid move to continue to accumulate on any dips we get from here. The charts continue to look great and should even remain so after a minor correction," they told their nearly 600,000 followers.
As of 12:50 p.m. ET on Wednesday, DOGE was trading down at $0.07855, with a 24-hour trading volume of $1,089,718,695. This represented a 1.97% decrease in the last 24 hours and an 11.98% increase over the past seven days.
Based on the latest data from CoinMarketCap, Dogecoin's total circulating supply stands at 140,333,276,384 DOGEs, and its value has decreased by 2.36%, with a market cap of $11,030,992,336.
© Copyright IBTimes 2023. All rights reserved.