Elon Musk's Lawyer Refutes FUD Surrounding His Client's Ownership Of Pump-And-Dump DOGE Wallets
KEY POINTS
Elon Musk is currently fighting a $258 class-action lawsuit
The plaintiff claims that Musk has Doge wallets linked to transactions made between April 3 and April 6
The specified period is the time when Musk changed Twitter's logo to that of Dogecoin
Tech billionaire Elon Musk, through his lawyer, denied accusations that he owns Dogecoin wallets linked to the ongoing $258 billion class-action lawsuit filed against him for securities fraud and market manipulation relating to the world's first-ever meme coin.
Musk's lawyer Alex Spiro blasted allegations thrown against his client by plaintiffs' lawyer Evan Spencer, disputed his assertions and questioned the lawyer's competency as an attorney.
"You specifically allege, without basis, that the following wallets 'belong' to Defendants," Spiro said in a letter obtained by The New York Post and told the plaintiffs' lawyer, "You are wrong."
Spiro further said, "The sole basis for your claim is that these wallets sold Dogecoin at a time when, according to the Third Amended Complaint, prices were up."
The third amendment in the lawsuit linked digital wallets, supposedly owned by Musk and his electric vehicle company Tesla, to transactions made between April 3 and April 6. This was the period when the tech billionaire and Twitter CEO at the time changed the logo of the social media platform from its original blue bird logo to Shiba Inu, the mascot of Dogecoin.
The move triggered the price of Dogecoin to surge by 30% $0.07705 to $0.10109 as soon as the logo switch took place.
The third amendment also claimed that Musk owned the alleged wallets using the tweet he made on Feb. 21, where he said he "Bought some Dogecoin for lil X, so he can be a toddler hodler."
Contrary to the FUD (fears, uncertainties, doubts) making rounds online claiming that Musk does not own any Dogecoin wallet, the tech billionaire said otherwise a few years ago.
Aside from what he said in February 2021, the tech billionaire admitted that he got Bitcoin (BTC) Ethereum (ETH and Dogecoin (DOGE) out of curiosity in October 2021.
"Out of curiosity, I acquired some ascii hash strings called "Bitcoin, Ethereum & Doge". That's it," Musk said, adding, "As I've said before, don't bet the farm on crypto! True value is building products & providing services to your fellow human beings, not money in any form."
Despite Musk's lawyer's response to the lawsuit's third amendment, Spencer told the Post, "This case will be fought in court, not the media," noting that "The Plaintiffs and I are more confident than ever that the case will be successful."
DOGE saw a 0.11% loss and was trading in the red zone at $0.06236 over the past 24 hours with a 24-hour trading volume down by 26.94% at $147,824,162.03 as of 9:28 a.m. ET on Sunday, according to the latest data from CoinMarketCap.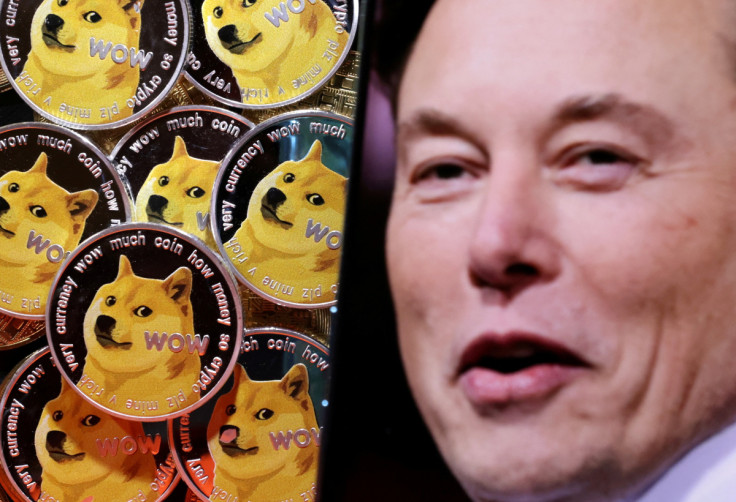 © Copyright IBTimes 2023. All rights reserved.