Elon Musk Mentions DOGE In New Cryptic Tweet Amid Sharp Crypto Sell-Off; Dogecoin Price Surges
KEY POINTS
Dogecoin skyrocketed over the weekend and saw a 4.49% gain
Despite the impact of Musk's mention of Dogecoin in his tweet, its context remains unknown
Musk discouraged crypto investors last month from betting their financial future on DOGE
Dogecoin, the world's first-ever meme coin created as a joke, surged in value over the weekend after tech billionaire and "Chief Twit" Elon Musk mentioned DOGE in a cryptic tweet.
Dogecoin skyrocketed over the weekend and saw a 4.49% gain from its previous price of 0.06793. It traded in the green zone at 0.07098 following Musk's tweet.
The tweet, which has so far earned 19.7 million views and over 90,000 likes on Twitter saw the tech billionaire saying, "Cry 'Havoc!' and let slip the Doges of war."
While the crypto community on the social media platform was bewildered by what Musk meant with his tweet, many DOGE holders were happy that the Tesla CEO mentioned it in one of his many tweets.
Musk is a vocal Dogecoin evangelist whose actions in the past have boosted the price of the crypto asset. His mention of the altcoin in his tweet is some sort of reassuring to holders of the meme coin at a time when the market is experiencing a sharp crypto sell-off because of the mounting regulatory pressure and enforcement by the U.S. Securities and Exchange Commission (SEC).
The Wall Street major regulator accused two major centralized cryptocurrency exchanges of securities law violations last week. It filed 13 charges against Binance and sued Coinbase.
Aside from that, the U.S. financial watchdog deemed that Solana (SOL), Cardano (ADA), Polygon (MATIC) are securities, prompting brokerage firm Robinhood to delist them from its platform.
Prices of ADA, SOL and MATIC nosedived last week and saw as much as over 25% loss while Dogecoin saw a 16.41% loss at around that time, trading at $0.059.
It is worth noting that despite the impact of Musk's mention of Dogecoin in his tweet, its context remains unknown.
DOGE saw a 2.51% gain and was trading in the green zone at $0.06185 over the past 24 hours with a 24-hour volume of $418 million as of 4:50 a.m. ET on Sunday, according to the latest data from CoinMarketCap.
Musk, despite being a vocal Dogecoin supporter, discouraged crypto investors last month from betting their financial future on Dogecoin. "I'm not advising anyone to buy crypto or bet the farm on dogecoin," he said during the Wall Street Journal's CEO Council Summit in London last month, adding that "maybe you should, but let me advise you that would be perhaps unwise."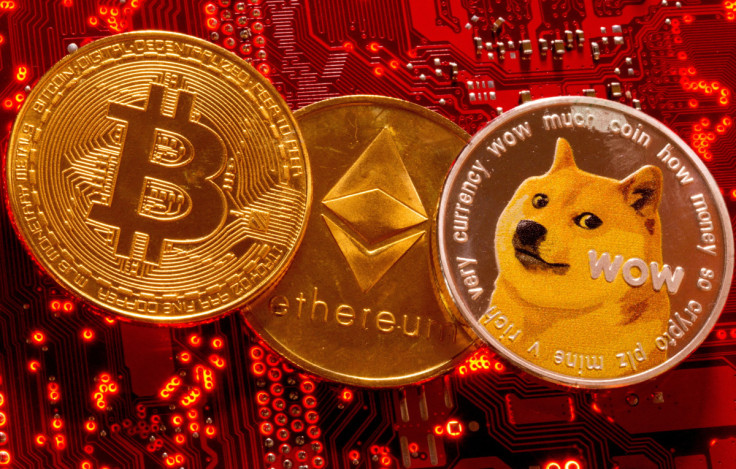 © Copyright IBTimes 2023. All rights reserved.