Eminem Is Not Done Competing With Other Rappers: 'I Can Top That'
Marshall Mathers III, better known by his stage name Eminem, may already be a legend in the rap scene but the 49-year-old musician still wants to stay on top of his game.
In fact, he is keeping an eye on fellow rappers Kendrick Lamar, J. Cole, Joyner Lucas and Big Sean and admits that these names motivate him to keep becoming better at his craft.
"My role in today's hip-hop is to always try to be the best rapper. That's it. That's how I want to feel inside. That's what I want to feel," the "Lose Yourself" rapper told XXL magazine Wednesday in celebration of the outlet's 25th anniversary.
"I can't do that until I listen to what the f**k J. Cole just put out. What the f**k did Kendrick just put out? And I'm thinking, 'Oh, these dudes ain't playing. I don't want to get swept away in that shuffle. I still want to let everybody know who the f**k I am,'" he said, adding, "They rap to be the best rappers." I'll hear some shit by them, and I'll be like, 'Yo, I ain't the best rapper right now. I need to f***in' get up, get back on my s**t."
These days, the "Stan" composer and rapper said his attention is no longer heavy on landing on the music charts. Instead, he is keen on watching the new generation of rappers slay their careers.
"At this point, a lot of the big achievements that could come in your career have happened for me already, so I don't hyper-focus on numbers and being on charts. What I hyper-focus on is people like Kendrick Lamar, Joyner Lucas, J. Cole and Big Sean, and watching them and how the f--- they're doing their s—. Because they're also focused on being the best rappers," he said.
Eminem began his career at age 24 and worked his way up despite "getting a lot of heat" at the beginning of his career for "being a white rapper." He has been rapping for over two decades but emphasized that he is definitely not slowing down anytime soon.
"I want to do things that nobody from this point on can ever top. Rap to a level that no one else could get to," he said, adding, "I have fun watching the rappers I just mentioned, and being like, 'OK, let me see if I can do something that inside I think I can top that'".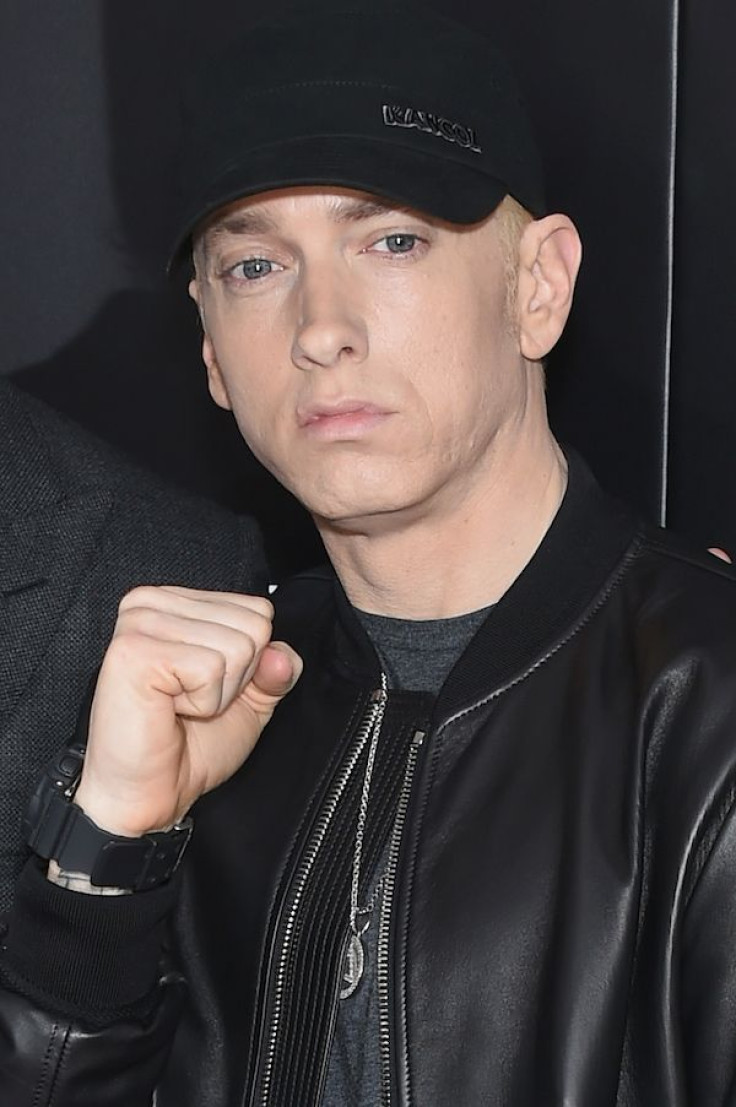 © Copyright IBTimes 2023. All rights reserved.
FOLLOW MORE IBT NEWS ON THE BELOW CHANNELS