Emma Watson As Belle: 8 Reasons Why She Is The Perfect Actress For Disney's 'Beauty And The Beast'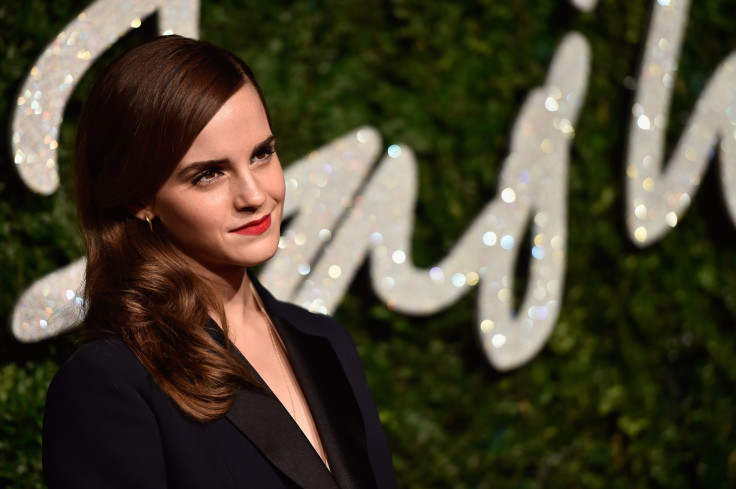 Hermione Granger has blossomed into a Disney princess. Emma Watson confirmed Monday that she has joined forces with Disney to playing the title character in a live-action theatrical version of "Beauty and the Beast." While the film star's model looks and brunette locks made her a shoo-in to portray Belle in the upcoming film, that's not the only reason why she is the iconic tale's ideal leading lady. Ahead of the movie's impending release, here are eight reasons why the former "Harry Potter" star is the perfect princess for Disney's "Beauty and the Beast" movie:
1. She's loves to read. Belle is one Disney princess known for her love of reading, a trait which Watson can definitely relate to. The college-educated film star revealed her love for the written word during a 2010 interview with Time Magazine. "I like books that aren't just lovely, but that have memories in themselves," she said. "Just like playing a song, picking up a book again that has memories can take you back to another place or another time."
2. She's strong in her beliefs. Belle is known for sticking to her guns, and Watson, 24, is no different. In September 2014, the U.N. Women Goodwill Ambassador used her celebrity to launch her highly-regarded gender equality campaign, HeForShe. Let's hope she can bring a pro-feminist quality to the Disney princess role.
3. She's from France. Emma was raised in the United Kingdom, but some of her fans may not know she was actually born in Paris, France. Being that the "Beauty and the Beast" takes place in 18th-century France, it's just another reason why Emma is the perfect actress to play the lead the live-action film.
4. She's prepared to be a leading lady. After over a decade of playing the lead female, Hermione Granger, in the "Harry Potter" franchise, it's safe to say that Watson is well-prepared to take on the main role in "Beauty and the Beast."
5. She's well-versed in fantasy. Watson is stranger to the world of fantasy and good thing too, because "Beauty and the Beast" is chock-full of magic. While the story does not involve any magic wands, the 1991 animated film did include dancing and singing plates. After spending her childhood playing a book-smart witch in the "Harry Potter" films, the world of make-believe is definitely famliar to Watson.
6. She's a Disney fan. As part of her announcement Monday, Watson also admitted to having a deep love for the classic Disney film. "It was such a big part of my growing up, it almost feels surreal that I'll get to dance to 'Be Our Guest,'" she said. "My six-year-old self is on the ceiling -- heart bursting."
7. She can dance. Watson has already expressed her desire to film "Beauty and the Beast's" iconic ballroom scene and thankfully for her, her dancing skills are already up to par. Not only did she dance in "Harry Potter and the Goblet of Fire," she also freestyled in Sofia Coppola's 2013 feature "The Bling Ring" and the 2012 hit "The Perks of Being a Wallflower." Not to mention, she also busted a move onstage during a 2013 visit to "Late Night with Jimmy Fallon."
8. She can sing. For those hoping to hear Watson sing "Something There" in the film, you might be in luck! In the 2014 film "Noah," Watson showed off her singing chops while serenading a baby with a lullaby. She also lent her talents to sing the background vocals in the Ben Hammersley's single "Pantomime."
Do you think Emma Watson is the best actress to play Belle? Sound off with your thoughts in the comments section below!
© Copyright IBTimes 2023. All rights reserved.