Emma Watson Graduates From Brown University With A Degree In English Literature; 'Harry Potter' Star Shares Cap And Gown Selfie On Twitter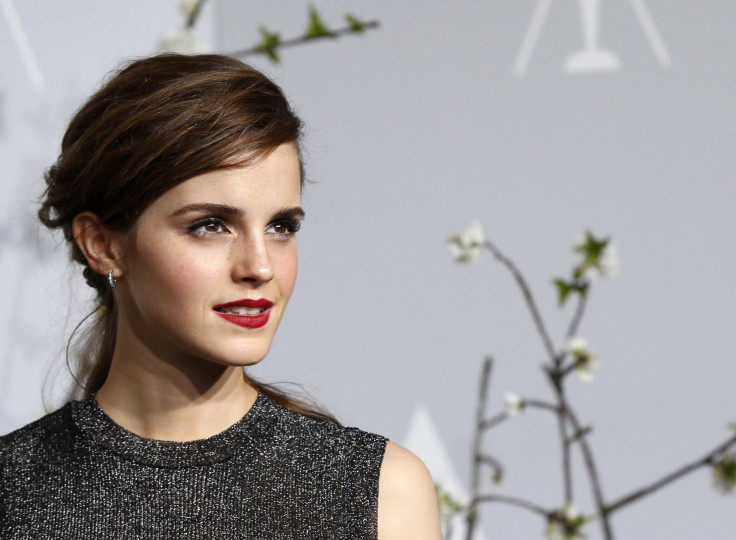 Emma Watson graduated Sunday from Brown University with a degree in English literature and posted a cap-and-gown selfie on her Twitter account to share the news with her fans.
The 24-year-old British actress enrolled in the Ivy League university in Rhode Island in 2009, the same year she was named the highest-grossing lead actress of the decade by the Guinness Book of World Records. She took a break from school in 2011 to star in multiple films and returned to complete her education last year.
"On the first day, I walked into the canteen and everyone went completely silent and turned to look at me," the actress, best known for her role as Hermione Granger in the "Harry Potter" movies, told The Sunday Times in March, admitting that she was nervous about trying to blend in with her peers. "I had to say to myself, 'It's okay, you can do this. You just have to take a deep breath and gather your courage.'"
The news of Watson graduating immediately made the hash tag, "#WeAreProudOfEmmaWatson," trend worldwide. Watson had previously said that pursuing her education was a "form of rebellion."
"Ignoring fame was my rebellion, in a funny way. I was insistent on being normal and doing normal things. It probably wasn't advisable to go to college in America and room with a complete stranger. And it probably wasn't wise to share a bathroom with eight other people in a coed dorm. Looking back, that was crazy," Watson told Vanity Fair magazine.
Watson also reportedly said that after she is done with college, she will have a "lot of time to pursue other passions."
"I love having something completely unrelated to the film industry. I want to find something that will let me use my brain in another way. I like connecting people who aren't part of that world, too," Watson said, while guest-editing Wonderland's February 2014 issue.
© Copyright IBTimes 2023. All rights reserved.