'Empire' Season 1 Spoilers: Episode 4 Synopsis Released; What Will Happen In 'False Imposition'? [VIDEO]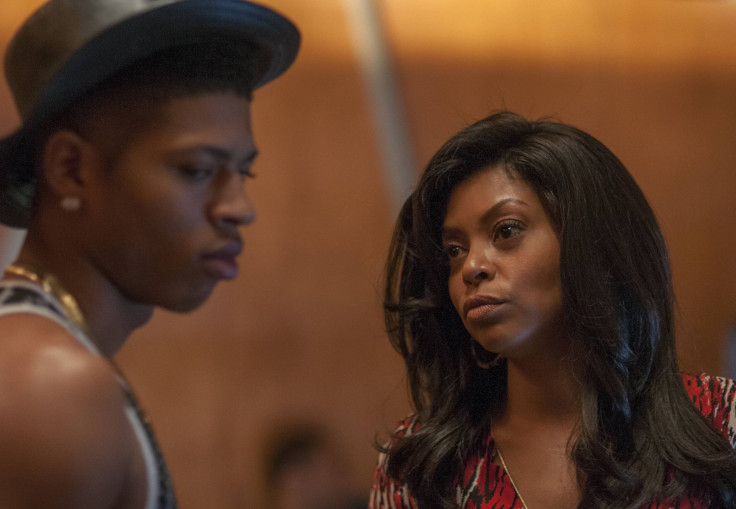 Lucious Lyons (Terrence Howard) has a lot on his plate right now. In the last episode of the FOX drama "Empire," the music mogul was balancing a family completely at odds with each other, the murder of his friend – which he happens to be responsible for – and the impending Empire IPO. However, the synopsis for the next episode, "False Imposition," reveals nothing will keep Lucious from trying advance the company further.
According to the synopsis for episode 4, Lucious will try to raise the company 's stock even higher by poaching a hot new artist who is topping the charts for rival label Safe House Records. Meanwhile, Cookie (Taraji P. Henson) will try to repair her relationship with Hakeem (Bryshere Gray), which might be difficult considering episode 3 revealed the character may have some serious "mommy issues." Plus, Jamal (Jussie Smollett), still eager to break out on his own and be independent – or accepted, whatever comes first – by his father, will struggle with a bad case of writer's block while trying to come up with a hit song.
The promo for the episode, though, reveals that some even more pressing dangers are threatening Lucious' company. Cookie and Anika (Grace Gealey) are still at each other's throats and, with Cookie having already started to cooperate with the FBI, can she be trusted not to rat on Lucious? Plus, it looks like somebody doesn't want Lucious to take Empire public and is threatening to dig up the executive's dirty laundry if he goes ahead with the plan.
Watch the promo for Episode 4 below:
Will Lucious be able to take the company public while keeping his reputation untarnished? Will he even manage to stay out of prison for Bunkie's (Antoine McKay) murder? Fans will have to wait to find out. "Empire" airs at 9 p.m. EST on FOX.
Will the Empire IPO be successful? Tweet your thoughts to @Ja9GarofaloTV.
© Copyright IBTimes 2023. All rights reserved.