'Empire' Season 2 Spoilers: Is Camilla Really Dead? Naomi Campbell Teases Return Of Character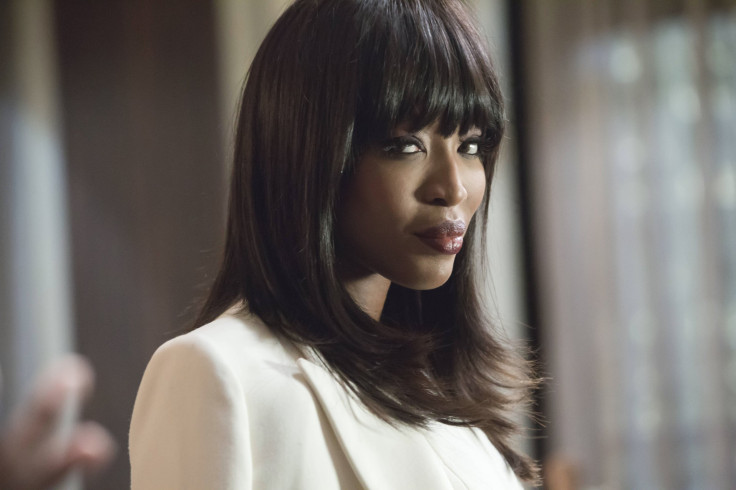 One of the popular guest stars on "Empire" Season 2 may have made her exit from the show in episode 12 Wednesday night. Camilla (Naomi Campbell), who was the key part of taking Empire away from Lucious, appeared to be left for dead after being betrayed by her ex-boyfriend Hakeem (Bryshere Y. Gray) and forced to drink poison by Lucious (Terrence Howard). But viewers didn't see Camilla actually die, which means there's a chance we could see her again at some point on the show.
Lucious ensured Camilla's downfall in the final minutes of Wednesday night's episode. He walked into her room and discovered she killed Mimi (Marisa Tomei) with poison. He then decided to film everything and threatened to go to the police to report her unless she too ingested the poison she slipped to Mimi. Camilla then drank the poison and the screen went black for the ending credits.
Following the shocking final moments of episode 12, Campbell took to Twitter to tease her character's fate. The model and actress left open the possibility that Camilla might not really be dead, especially since her death was never shown on screen after she took the poison. You can see Campbell's tweet below:
While Campbell teased the possibility of Camilla's return, showrunner Ilene Chaiken shot down the possibility that she's still alive. But it could be a red herring. Chaiken told The Hollywood Reporter that it "was time to say goodbye" to Camilla.
"We can assume she's dead," Chaiken said. "She drank the poison."
Chaiken would add that the aftermath of Camilla's death would continue to play out over the next few episodes. She said Lucious figured that by getting Camilla out of the picture he'd be able to easily slide his way back into his CEO position. But Hakeem will remain in the spot and will do his best to stay there.
In episode 13 next week, Lucious will start to pry his way back into his company by getting Hakeem worked up. In the promo video, he is shown giving Hakeem credit for killing Camilla, which causes Hakeem to yell out "I didn't kill her!" However, Lucious' childhood demons will turn back up and could distract him from getting too far into his plan to take back Empire.
Watch the episode 13 promo video below:
"Empire" Season 2, episode 13, airs on Fox Wednesday, April 13, at 9 p.m. EDT.
© Copyright IBTimes 2023. All rights reserved.