'Empire' Season 2 Spoilers: Who Will Run The Company Following Episode 12 Deaths? Theories On Possible Candidates [POLL]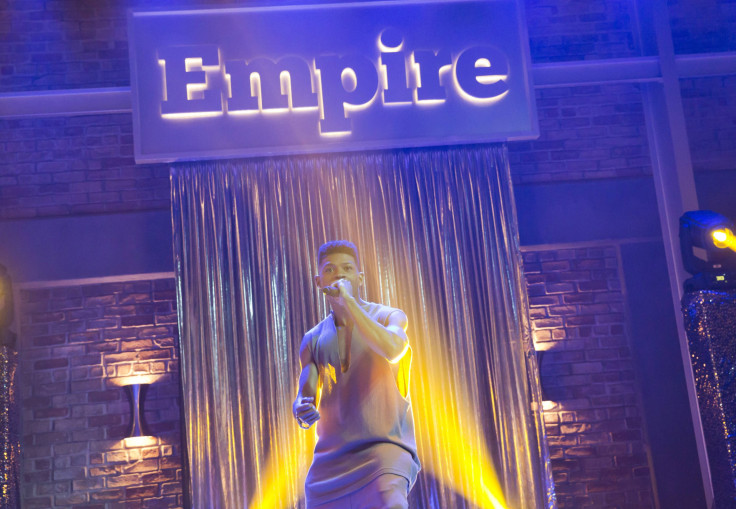 [WARNING: This story contains major spoilers about "Empire" Season 2. Do not continue reading unless you are all caught up on the series.]
The moment Lucious Lyon (Terrence Howard) has been waiting for since he had his company ripped away from him finally arrived in episode 12 of Season 2 of "Empire." Hakeem (Bryshere Y. Gray) decided to do what was best for his family and betrayed Camilla (Naomi Campbell). Lucious paid Camilla a visit toward the end of the episode, and when he left her and Mimi (Marisa Tomei), both were apparently dead. However, with the controlling members of Empire now believed to be deceased, who will run the company?
Hakeem is the current CEO of Empire, and it's very likely he will stay in that position. Hakeem is new to the role at the company, but hasn't done anything that would make the board want to make another CEO change. Even if Lucious were to come back into the fold, the board members won't forget the things he said about them, and they will likely not want to work under him again. Meanwhile, Hakeem wants to prove to everybody he has what it takes to run the business, and he will probably want to hang onto his title. He seems like the front-runner at the moment, but, then again, anything is possible on "Empire."
Lucious has a knack for making things happen for himself, and right now he wants nothing more than to sit back on top of the Empire throne. He's shown he's unafraid to use his muscle to intimidate board members, which he could do once again to scare them into voting him back into his position of power. Lucious got revenge on Camilla and Mimi, but he has yet to settle the score with Hakeem. Could he finally do so in episode 13?
While it looks like Hakeem and Lucious will battle it out to run Empire, there is also a chance that control could go to another member of the family. For example, Cookie (Taraji P. Henson) is head of artists and repertoire at the company and has always felt that Empire was partially hers. Could she possibly be bumped up from A&R to take control of the board and the company? She's proven herself with Lyon Dynasty, but it would be hard to imagine Cookie taking power away from the son she loves.
On the show to date, we've seen almost every member of the Lyon family have a turn at running the company. However, Andre (Trai Byers) is the only son who hasn't had a crack at it yet. The oldest Lyon son is very business-savvy, but struggles with bipolar disorder. If the company does want another shake-up, it's possible Andre could get thrown in the mix, especially as a way to distract him from the loss of the baby he almost had with Rhonda (Kaitlin Doubleday).
Who do you want to see run Empire? Take the poll below!
"Empire" Season 2, episode 13 airs on Fox Wednesday, April 13, at 9 p.m. EDT.
© Copyright IBTimes 2023. All rights reserved.
FOLLOW MORE IBT NEWS ON THE BELOW CHANNELS