'Empire' Season 2 Spoilers: Two Deaths Mean Good News For The Lyons; What Happened In Episode 12? [RECAP]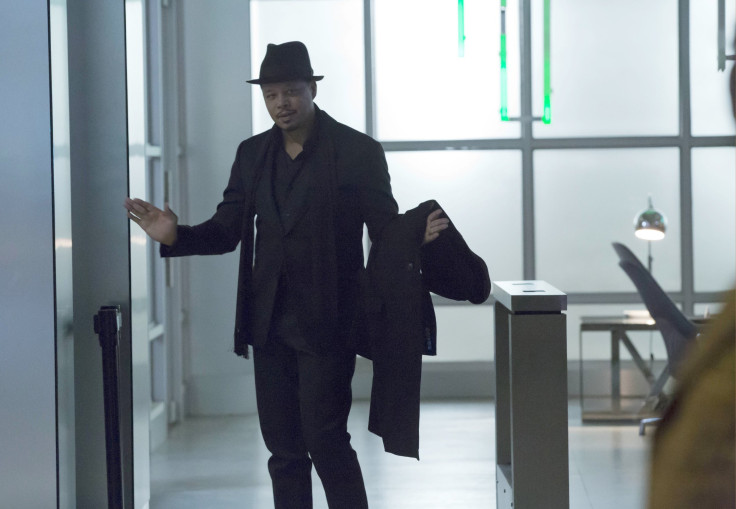 The throne to Empire could be up for grabs once again on Fox's "Empire" Season 2. Lucious (Terrence Howard) has promised he'd take back what is his and get revenge on Camilla (Naomi Campbell). The oldest Lyon stayed true to his promise and made a drastic move for himself and his family in episode 12, titled "A Rose By Any Other Name."
When the episode begins, Hakeem (Bryshere Y. Gray) makes his CEO position known to the world in a press conference where he reveals the roles of Cookie (Taraji P. Henson), Andre (Trai Byers) and Jamal (Jussie Smollett). He fails to mention Lucious and the reporters notice, but Cookie jumps in to say that Lucious is busy with his music at the moment.
Lucious is preparing to shoot a music video for his hit song "Boom Boom Boom," which is themed off of "Richard II." The reporter notices the theme and thinks it's a subliminal message for how he's going to try to take his company back from Hakeem and that he was blindsided by Camilla's actions. Hakeem, meanwhile, performs for all of his employees and unveils a new logo for Empire which is based off of his face.
Andre tells Rhonda (Kaitlin Doubleday) that God gave him a vision that she was pushed and someone is responsible for them losing their baby. She has lost all faith in God after what happened with the baby and thinks he's having a mental break. She tells him she wants to get back to work and asks him to talk to Hakeem about getting her a job with Camilla's fashion line in Empire. He agrees, but only if she goes to church with him.
Cookie visits Lucious at Lyon Dynasty where she hears some music he's working on and sees Hakeem has woken up something in him with his music. As he's making preparations for his music video, Andre walks in and tells them that Camilla cut all the funding to Lucious' video. Lucious leaves looking to do something about it. Cookie sees something is up with Andre and fears he could have another breakdown. She later talks to Rhonda about it, who got the job with Camilla, and she says they're going to his pastor for counseling.
Andre and Rhonda are in counseling with Andre's pastor and Rhonda doesn't want to be there. She thinks Andre needs medication, not God's help in preventing a bipolar break. Andre is growing more paranoid and accuses Rhonda of cheating on him because he doesn't know where she was the night before.
It turns out Rhonda was with Cookie telling her that Mimi (Marisa Tomei) was back in town. The family gets together to plan what to do next and Jamal goes to talk to Hakeem. Hakeem is worried he'd lose the company if Camilla is out and Jamal says Hakeem will have to prove himself.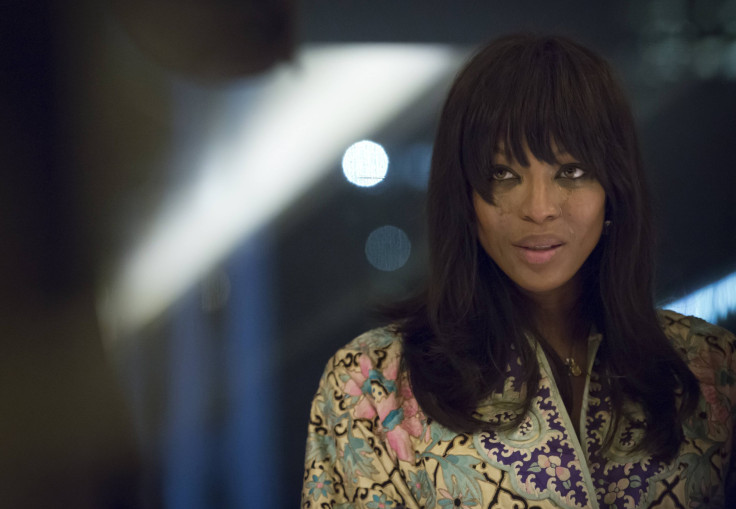 Hakeem goes to see Camilla and the two hook up. Little does she know, Hakeem secretly filmed the entire thing and caught her saying how she basically played Mimi to get back Hakeem. Hakeem then sends the tape to Mimi. When Hakeem shares what he did with Jamal and Cookie, Andre walks in and tells them that Mimi is selling all her shares in the company.
While buying shares, Andre starts to have a breakdown after he buys stock in his son's name. Jamal and Hakeem take him and Cookie down to the studio to play Andre a song they wrote for him called "Good People". The song is about how bad things happen to good people, but Andre should keep his head up. All four Lyons cry together in a very emotional moment.
Cookie tells Lucious about what Hakeem did and he decides to pay Mimi and Camilla a visit. When he gets there, he discovers that Camilla killed Mimi with some sort of poison and was setting up the apartment to make it look like a suicide. Lucious tells her he's going to go to the police and tell them that she poisoned Mimi, while also telling her that it was Hakeem that sent the video to Mimi. Camilla is shocked and can't believe Hakeem used her.
Lucious holds a gun up to her and it looks like he's going to claim yet another victim. However, he tells her to take a drink of whatever it is she gave Mimi because shooting her would be "a favor" to her after what she did to the family. Camilla then takes a drink of the poison and Lucious walks out.
Other Major Moments From Episode 12:
When Jamal walks outside of Empire with Becky (Gabourey Sidibe) and he's swarmed by fans who sing a remix of Hakeem's song "Drip Drop" and turn it into "Flip Flop" since Jamal is messing around with both sexes. Jamal learned from Jameson (William Fichtner) that Lucious told him he was dating Skye (Alicia Keys), which is why didn't want to do business with him anymore. Jamal then responds by performing a new song called "Like My Daddy," which is a diss track towards Lucious. He lets the world know Lucious Lyon isn't his father's real name.
Lucious responds to Jamal by telling a reporter the story of how he went from Dwight Walker to Lucious Lyon.
Hakeem is going to have to deal with a long distance relationship. Laura (Jamila Velazquez) will be going off on tour with Tiana (Serayah) after Cookie used Laura as leverage to get Camilla to allow Tiana to head out on the road. Camilla denied Cookie's request at first, but then allowed it knowing that with Laura out of town she'd have Hakeem.
© Copyright IBTimes 2023. All rights reserved.
FOLLOW MORE IBT NEWS ON THE BELOW CHANNELS