'Empire' Season 2 Spoilers: Did Jamal Get Killed Off In Episode 17? Jussie Smollett Hints At Show Exit On Twitter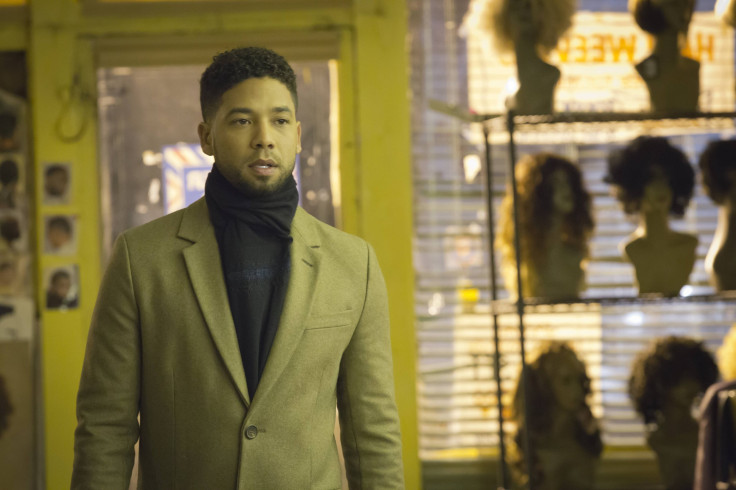 "Empire" Season 2, Episode 17 featured one of the most shocking moments in the series' history when Jamal was accidentally shot by Freda Gatz. The synopsis for next week's season finale teases that Jamal will survive the gunshot wound, but actor Jussie Smollett hinted on Twitter that his time on the Fox hip-hop drama could be coming to a close.
After the airing of episode 17, Smollett tweeted his thanks to fans while announcing he'll be working on a record and films. He also wrote that people should take what happened in the episode as a lesson to be careful about how you treat people because they could be gone in the "blink of an eye." You can see his tweets below:
While Smollett may be hinting at an "Empire" exit, showrunner Ilene Chaiken wouldn't reveal his character Jamal's fate in an interview with Variety. However, she did say the shooting is going to have an impact on the show going forward.
"What happens next is about the consequences. Clearly, Jamal has been shot. It's serious. It's life-threatening. It happened because of everything that we've seen in the course of the season and all of the things that Lucious [Terrence Howard] and Cookie [Taraji P. Henson] have done, and the way they've lived their lives. It's all coming back at them now," Chaiken dished.
Lucious and Jamal had an intense argument in episode 17. Lucious basically told his son that if he were to die, he'd celebrate. Despite Lucious saying that to his son, Jamal still took a bullet for his father, which Chaiken noted has Lucious feeling guilty. She also teased that if Jamal does survive, there will be a "big reckoning" between the two and the rest of the family.
When episode 17 came to its conclusion, Jamal was clinging to life in the hospital. He was beginning to flatline when doctors took him immediately into surgery. They were shown going into the waiting room to talk to both Lucious and Cookie, but the show cut away to another scene before his fate could be revealed. Viewers should get an answer to the big question about Jamal's future in episode 18.
Watch the promotional video for the Season 2 finale below:
"Empire" Season 2, episode 18, airs on Fox Wednesday, May 18, at 9 p.m. EDT. Do you think Jussie Smollett is leaving the show? Sound off in the comments section below!
© Copyright IBTimes 2023. All rights reserved.