'Empire' Season 2 Spoilers: Did A Main Character Just Die In Episode 17? Shocking Ending For 'Rise By Sin' [RECAP]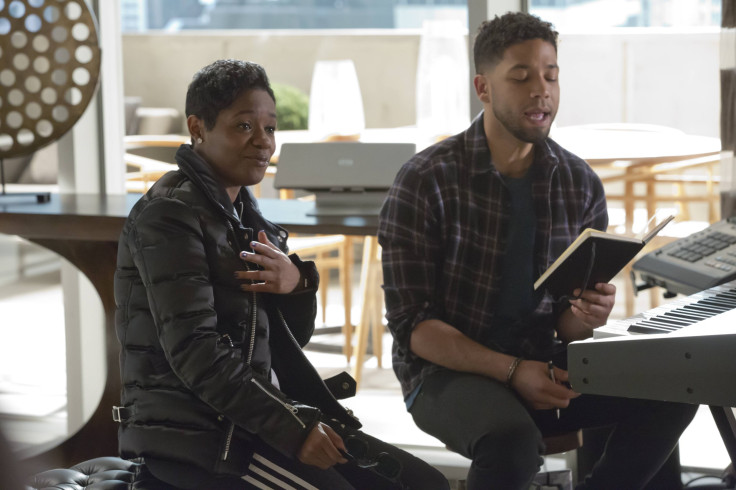 Lucious and Cookie have spent most of "Empire" Season 2 trying to hide secrets from their family. However, a major one about Frank Gathers got out and now one of the Lyon sons may have had to pay for his parents' sins with his life in episode 17 of the Fox drama, titled "Rise by Sin."
Episode 17 begins with Lucious (Terrence Howard) getting his band ready for their American Sound Award performance of "Chase the Sky." He's pushing the band really hard to avoid going home to see his mother. Cookie (Taraji P. Henson) calls him out on it and he tries to tell her that she's still crazy, but Cookie won't listen. Meanwhile, back at his house, his mom Leah (Leslie Uggams) is watching TV and comes across his latest music video where he tells the world she's dead.
At Empire, Carol (Tasha Smith) tells Cookie she ran into Tariq (Morocco Omari) and is going out to dinner with him. Cookie remembers that he was a cop and starts to get suspicious. Meanwhile, Jamal (Jussie Smollett) and Freda (Bre-Z) perform a new song for D-Major (Tobias Truvillion). D-Major tells them that they have something really special going on, but he tells Jamal he needs to drop Cookie. He thinks Jamal is bigger than his parents and wants to produce his next album.
Cookie tells Lucious about Tariq and he looks into it and says Carol's story checks out. Cookie thinks he's with the FBI, but Lucious doesn't see him as a threat. After Lucious doesn't take it seriously, Cookie goes to see Tariq. She warns him that he better not be playing her sister to get to her family. He assures her it's just an innocent date and then brings up the fact that Lucious broke the "G-code" of the streets they grew up on when he killed Bunkie (Antoine McKay).
In the studio, Jamal is working on music with D-Major. When the two go to kiss each other Lucious walks in. D-Major tries to play it off that Jamal came on to him and he leaves. Lucious knows about D-Major's secret life and gets mad at Jamal because he thinks D-Major is playing his son. Lucious then goes off on Jamal about how dissatisfied he is with his son's life and how Jamal continues to be mad at him over something that happened years ago. Jamal counters by bringing up Lucious' mother and how he can't face her, which leads Lucious to grab Jamal by his throat. He tells his son that "when he dies of aids he's going to celebrate."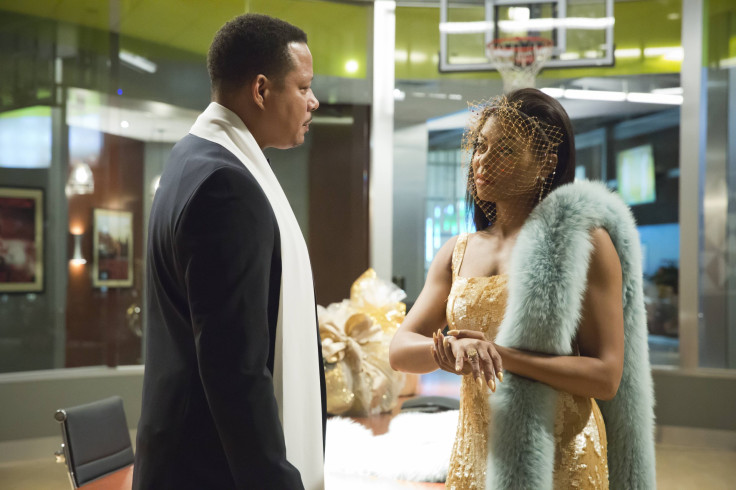 After the argument with his father, Jamal turns to Cookie. Jamal mentions how he's working with Freda again, which upsets Cookie. She finally comes clean to Jamal about why she doesn't want him around her. She reveals that she snitched on Freda's father, Frank Gathers (Chris Rock), to get out of jail early and that Lucious had a part in Gathers being killed. She warns Jamal to stay away because Freda is dangerous.
Andre (Trai Byers) tries to bring Leah to the ASAs after she told him she felt left out. However, Lucious sends Thirsty (Andre Royo) to the house and he locks both Andre and Leah in a room so they can't show up to the award show. Lucious fears Leah will expose that he lied in his hit music video about her.
Lucious takes Cookie to the ASAs and reminds her that it has always been their dream. On the red carpet, Jamal reveals it'll be the last night he performs with his family. He also tells Freda that she should get far away from Empire and should find a new label. While Cookie and Lucious talk to the press, a drunk Carol shows up and Lucious has his security guards escort her out. On the way out, she runs into Freda and ends up spilling the beans that Lucious is behind the murder of her father.
Freda digests this information and then snaps. She runs after Lucious on the red carpet, grabs a gun from a guard and runs up to shoot him. She fires a single shot and appears to hit Lucious. Security grabs Freda and when they check on Lucious he tells them the shot missed him. Instead, the bullet hit Jamal in the side and he lays on the red carpet bleeding.
Jamal is rushed to the hospital and is clinging to life. Thirsty lets Andre and Leah out of the room and takes them to join the rest of the family at the hospital where they wait for news on Jamal. As they sit in the waiting room, they learn that neither Jamal nor Lucious won song of the year because the vote was split.
The doctors come in to tell Lucious and Cookie an update on Jamal, but before he does the camera cuts away to Leah, who walks outside the hospital. She's swarmed by the media who want an update on Jamal. She tells them that she's family and it appears as though she might make Lucious' lies known to the world.
Other Major Moments From Episode 17:
Anika (Grace Gealey) tracks down Rhonda (Kaitlin Doubleday) at Empire because Rhonda has been dodging her. Anika thinks it's because her pregnancy is showing and it could be tough for Rhonda to see after what happened. Rhonda is avoiding her because she's starting to realize Anika may have pushed her down the stairs and she questions Anika about the shoes with the red soles.
Tariq is set on taking down Lucious for all the murders he's committed. He brings in Anika for questioning and is set on making her snitch on her former fiancé.
FOR FREE to continue reading
✔️ Unlock the full content of International Business Times UK for free
offer available for a limited time only
✔️ Easily manage your Newsletters subscriptions and save your favourite articles
✔️ No payment method required
Already have an account? Log in
© Copyright IBTimes 2023. All rights reserved.