'Empire' Season 2 Spoilers: Showrunner Says Lucious' Mother Will Be A Threat To The Lyon Family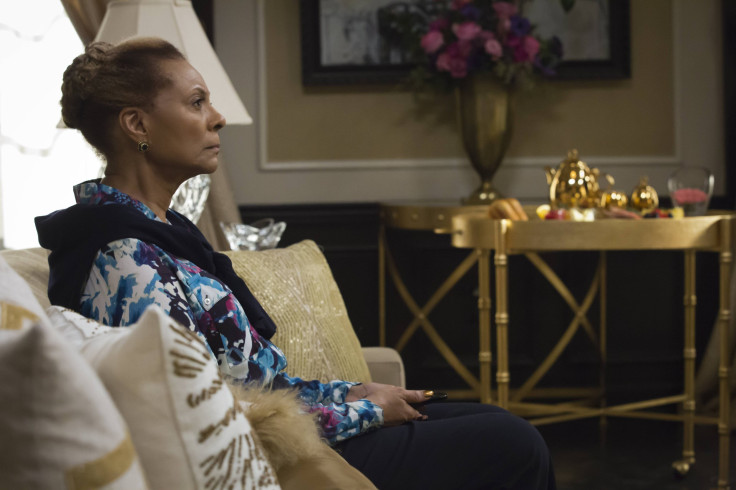 Lucious Lyon has always made it clear that he's a dangerous man on Fox's "Empire." Fans of the show are quickly learning that although he's a force to be reckoned with, his mother Leah Walker might put him to shame when it comes to threats.
Season 2 revealed that Leah is still alive, and her re-emergence might bring out the worst in Lucious in the last two episodes. In an interview with Variety, showrunner Ilene Chaiken said Leah coming back into the family will have "psychological" effects on Lucious (Terrence Howard). Chaiken said Cookie (Taraji P. Henson) was able to recognize that having her around might not be the best thing for the family and that Leah (Leslie Uggams) should probably go back to where she was getting care.
"Lucius telling everyone, 'You don't understand what you've done, you don't understand how destructive she can be,' is going to be taken as another one of those manipulative things when in fact what we're seeing is that there's a great deal of truth to what Lucious is saying. This woman is a danger to him and perhaps the whole family," Chaiken teased.
Episode 16 showed the emotional highs and lows of Leah that Lucious had revealed in his latest music video. There was a nice scene where Lucious and his mother played piano and sang together. This inspired Lucious to write the song the family would perform at the American Sound Awards. At the end of the episode, however, viewers saw the dark side of Leah. She woke Lucious up in the middle of the night to have him try cakes she had baked. She wielded a sharp knife to cut each cake and went on to tell him that he has brought nothing but misery into her life.
After hearing that from his mother, Lucious could once again slip into a bad place, and it looks like he will in episode 17. The episode 17 promo video shows a shocking scene where Lucious is choking Jamal (Jussie Smollett) in a recording studio. "You are nothing to me but a disappointment," Lucious tells him with tears in his eyes.
Andre (Trai Byers) brought Leah back to the family to both prove Lucious had once again lied and in hopes of seeking answers to his bipolar disorder. Instead Andre may have opened up Pandora's Box and things might go from bad to worse for him and the rest of the family in the remaining episodes of Season 2.
Watch the episode 17 promo video below:
"Empire" Season 2, episode 17, airs on Fox Wednesday, May 11, at 9 p.m. EDT.
© Copyright IBTimes 2023. All rights reserved.
FOLLOW MORE IBT NEWS ON THE BELOW CHANNELS